Matthew Mak, DTM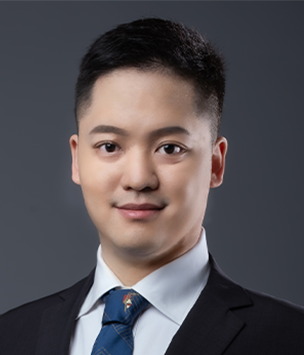 Member Since:
2015
Home Region:
14
Home District:
67
Supporting Districts:
17, 69, 70, 72, 73, 87, 90, 112
Toastmasters offices held and terms of service (international, region and District level):
2022-2023 Region 14 Advisor
2020-2021 Immediate Past District Director
2019-2020 District Director
2018-2019 Club Growth Director
What key factors are most important as a Region Advisor to help the District achieve success:
The key factors to help a District achieve success as a Region Advisor are being an avid listener, being their voice, building mutual trust, and reminding them of their goal. Firstly, it is important to listen attentively to the needs and support each District's needs. Each District is unique and each of the leaders are also unique. Secondly, being their voice and helping bring their questions, concerns, and difficulties to the attention of World Headquarters to ensure that they are being supported in their goal to achieve the District mission. Thirdly, the building of mutual trust is vital, so that the Region Advisor and leaders know each other and the person behind the position. It personalizes the experience and helps build rapport. It also lets the leaders know that the Region Advisor has been in their shoes and has had similar experiences. Lastly, it is important as the Region Advisor to remind District leaders of their goals because along the way they will be distracted with conflicts or disagreements. It is important to help them remove these distractions, so they are not hindered in their progress towards achieving the District mission.
What key strengths do you bring to the District leaders?
The first key strength I bring to District leaders is my experience serving as a District leader, especially being the District Director during the outbreak of the pandemic. Second, my ability to communicate in different languages and having worked with individuals from different countries and cultures help facilitate smoother communication. Lastly, it's the nature of my job. As I am an online teacher and I'm often readily in front of my computer or on my phone, therefore I am able to respond to their questions or concerns in a timely manner.
Why are you interested in serving as Region Advisor?
I am interested in serving as Region Advisor again because I am finding the experience very rewarding. I feel happy when I am able to share my experience and be there to support the District leaders through their leadership journey. In addition, I am finding that the Region Advisor role is one of personal growth. It has stretched me in mainly two ways. Firstly, facilitating training sessions was a new, but rewarding experience for me. It was different from teaching, which is what I am used to doing on a daily basis. Secondly, learning about the different communication styles of the different leaders I work with helped me to understand and adapt accordingly, so that we could work together towards the common goal of helping the Districts and in turn the region to achieve excellence and success.