Ann Margaret Danga, DTM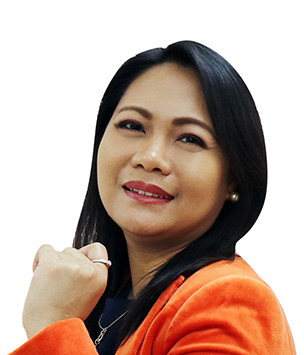 Member Since:
2009
Home Region:
14
Home District:
75
Supporting Districts:
67, 75, 76, 93
Toastmasters offices held and terms of service (international, region and District level):
2020-2021 Immediate Past District Director
2019-2020 District Director
2018-2019 Program Quality Director
2017-2018 Club Growth Director
Toastmasters honors and recognition:
2019-2020 Distinguished District Director
2018-2019 Excellence in Program Quality Award
What is your understanding of the Region Advisor role and how does your experience relate to the role?
Region Advisors are the go-to person of District leaders when they need assistance or clarity in managing their respective Districts. I have mentored new members in and out of my club. I have imparted with them the knowledge I have and assisted them on their aspiration by providing them what they need at the moment.
What is your experience with coaching individuals and/or teams?
I have always been a part of the coaching team for a speech contest in our club that gave our club contestants the confidence to compete and even reach District levels of competition. I also served as one of the pillar members of my home club being consulted with some leadership concerns of the club officers.
Why are you interested in serving as Region Advisor?
I want to pay back to the organization by helping District leaders on how can they achieve their District goals.