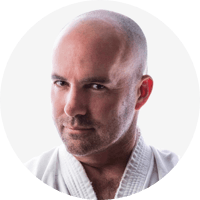 Van Borssum speaks on mental health, suicide prevention, overcoming adversity, and team leadership.
Sydney, New South Wales, Australia • GVBMindWarriors@gmail.com
Gregory Van Borssum is a professional speaker from Sydney, Australia. His subject matter expertise includes:
Mental health
Overcoming adversity
Suicide prevention
Team leadership
He delivers keynotes, Ted speeches, and workshops for corporations, charities, community groups, and universities and schools.
With over 20 years of experience, Van Borssum has found himself running professional teams on blockbuster Hollywood movies. He has also represented his country in several sports and has won multiple national and world championships.
An Accredited Speaker since 2019, Van Borssum graduated from Northern Beaches Campus with a degree in carpentry and building. Currently, he is continuing his education by studying applied psychology.
Van Borrsum serves as an ambassador for both Lifeline and Suicide Prevention Australia. The Screen Actors Guild awarded him for the best stunt ensemble for his work on the film "Mad Max Fury Road."
For more information, please visit his website.
---