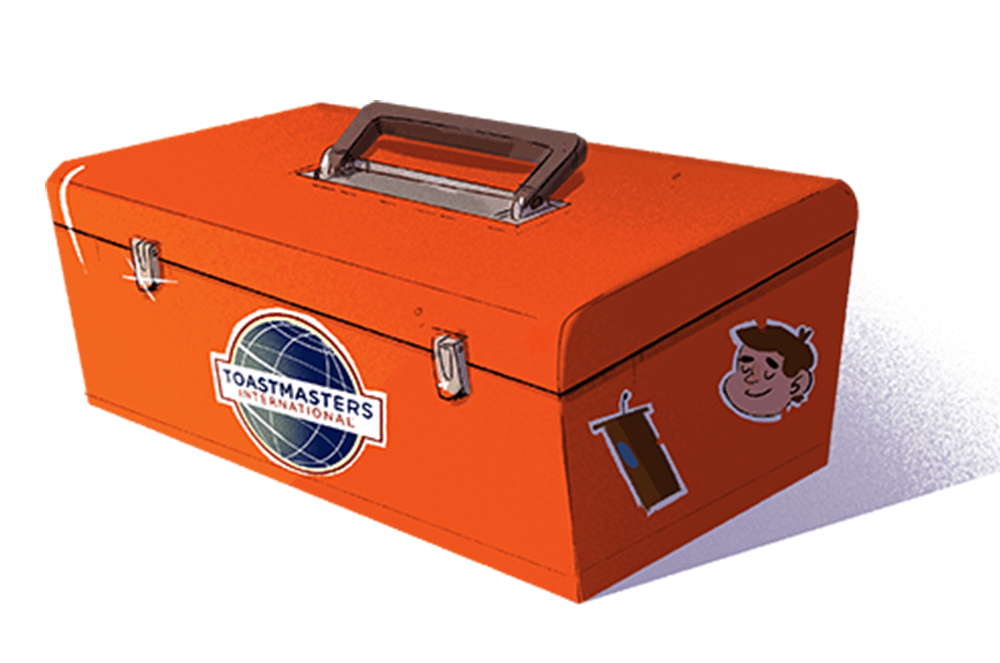 It is easy to look at the Toastmasters education program and only see the Pathways speeches. Some members thrive in that learning environment; others may be looking for a broader path. If you are someone who needs a different challenge, let me suggest some ideas for your consideration. Perhaps you need to broaden your view of what is possible within the organization. Perhaps you need to dream big and see where it may lead.
First, I suggest that you take inventory of your Toastmasters . For many it is to "become a better speaker," "become a better leader," or "become a Distinguished Toastmaster (DTM)." But, like others, your goals might fall in a different direction. When I moved from Las Vegas to Wyoming, one key goal of mine was just to meet people, to plug into my new community. That is a benefit of Toastmasters that may not be "part of the program," but it is certainly a benefit that is there. And one that worked well for me. My Toastmasters involvement has led me in a number of directions within my community. I now have connections within the county and state legislature, the University of Wyoming, and other contacts around the state, but it all started with Toastmasters. There are reasons to be a Toastmaster that go beyond achieving a Level 3 in Pathways.
In a larger sense, I view Toastmasters as a petri dish for experimentation. I first joined to test out various speaking topics. I soon realized that I had a lot to learn about speaking itself, which became my focus for many years. But in the process, I found my initial topic in speech delivery, with a strong focus on advanced vocal variety. I have used the 5- to 7-minute speeches to test out various components of that message. But I have now reached the point where I need longer sessions to fully hone my program.
My articles here in the Toastmaster magazine have resulted in invitations to speak to clubs around the world in longer segments. I have had opportunities to speak outside of Toastmasters as well, but it all started with my willingness to accept the challenges to grow that Toastmasters had presented to me. What if I had said no to that first article?
The key is that, while I worked within the Pathways learning experience, my goals went beyond it. I used Toastmasters to experiment and to test out various ideas. While making progress in my path, I made Pathways work for me with my own unique goals. You may have some unique goals, too. Use Toastmasters to test them out. You never know where they may lead.
My primary focus is on the communications aspects of Toastmasters. I must confess that the leadership track has never really interested me. In fact, after more than 16 years as a leader in the organization, I am finally enjoying being a club leader. What made the difference? In my previous clubs, I was performing a task. Now, I am providing guidance and experience. I am, in effect, the club's mentor. I have found my leadership niche. Perhaps you can find yours, as well.
While making progress in my path, I made Pathways work for me with my own unique goals.
My interest is at the club level, but there are others who thrive at higher levels. I am glad that there are members who love serving in District leadership. While that may not be my cup of tea, you might find that is exactly where you belong if you are looking for a new challenge within Toastmasters.
The center of the Toastmasters education program is Pathways, and it is easy to focus on that alone. But the opportunities within Toastmasters go far beyond that. Be open to discovering new skills, new interests, new dreams. I didn't know that I could write until I was asked to submit an article to the Toastmaster magazine. I didn't know that my voice-over experience would enable me to help speakers until I started doing speech evaluations. What opportunities do you have within Toastmasters to build on your unique skills? Go for it and see where it leads.
If you are achieving your goals by giving speeches within your club, great! But if you are looking for something more, take a look around at what you see within the organization. Dare to dream. Dare to experiment. Dare to look for new challenges. You may be amazed at what you discover.
---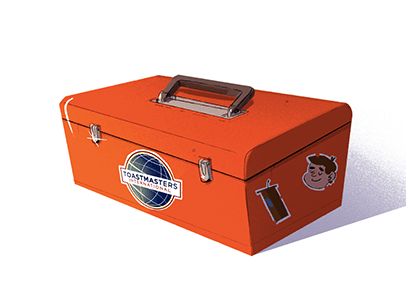 ---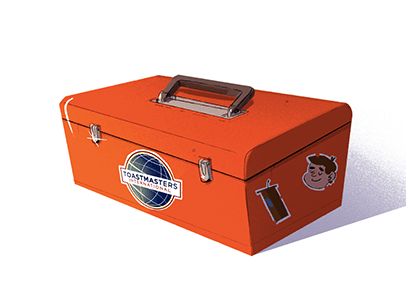 ---