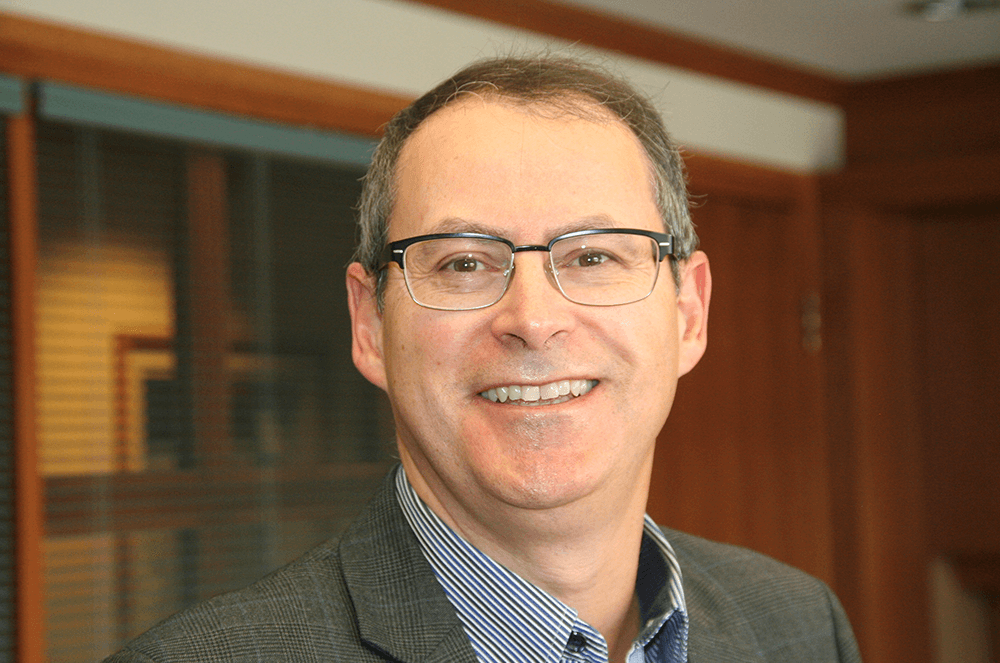 I am a founding member of Cementation Toastmasters, a corporate club based in North Bay, Ontario, Canada. We chartered 14 years ago, and over the years I have seen the ups and downs of our club often mirror the economy and our work. Most recently, the pandemic and the corresponding economic impact posed many challenges but also led to some opportunities to strengthen and repurpose our club.
In 2003, Tom Peters wrote Re-Imagine!, a book about change that's as relevant today as it was when it first came out. Peters' premise is to look at business differently, to look at everything differently. The book was some of the inspiration for reimagining our corporate club, but the tipping point was COVID-19.
The pandemic was initially a major club challenge. A reduced workforce meant fewer members, and although we had been utilizing some virtual attendance prior to the pandemic, the impact of no in-person meetings led us to question whether the club would survive.
Our company had challenges too. Cementation is a mining contractor with projects across the Americas. The company has won numerous awards as an employer of choice and has always been socially active with employees. Parties, family events, ice fishing, curling, baseball, bowling—you name it, we probably offered it for employees. COVID-19 put a stop to all that.
Our executive team talked about employee engagement, diversity, and inclusion, but still our staff numbers shrank. We wanted to maintain our status as a desirable employer. At the same time, Cementation had made acquisitions in recent years and we found that integrating the new companies into the existing group was a challenge.
Our company has always recognized Toastmasters as a great professional development program—a very cost-effective means of building employee confidence and communication skills. The company pays Toastmasters fees and provides club meeting space. The introduction of Pathways and the emphasis on leadership development make it even more attractive from a corporate perspective. We also recognize another key benefit—internal networking opportunities. Through the club, employees from other departments and companies, supervisors and their direct reports, executives, and employees from all parts of the organization, are able to interact on a personal level.
As a result of shrinking numbers, company executives and club officers began to consider the possibility of Toastmasters providing more than professional development. What if the club could facilitate internal networking between the various companies in the corporate group? What if the club could take on challenging topics like diversity and inclusion? What if the club could improve not just leadership skills but employee engagement?
Company executives and club officers began to ask—what if our club could facilitate internal networking between the various companies within our corporate group?
The pandemic gave us the tools and comfort level to take the club virtual. We invited the office staff in our locations around the world—Vancouver, San Diego, Salt Lake City, and Santiago—to join the original club members in North Bay and Sudbury (another city in Ontario). Employees from other divisions who were interested in knowing more about the company and meeting people joined our club. We started to break down barriers and increase understanding between groups.
We held an open house and staged a virtual panel session on diversity and inclusion, a key action item within the company. The facilitator and panel members were all Toastmasters. The event attracted 150 attendees and got great reviews. The main purpose was not recruitment but to facilitate a dialogue on this important subject. The club was helping to increase employee engagement. Now this Toastmasters-staged event has become a regular part of the company's diversity and inclusion program, with two more sessions completed to date and future sessions being planned.
Our club continues to look for ways to support employees and the company, both as a platform for professional development, as well as a way to break down silos and build employee engagement through internal networking, establishing new connections, and championing empathy and understanding among the staff.
In 2021–2022, our club, reimagined and reinvigorated, earned President's Distinguished Club status. Imagine that.
---
Roy Slack
is a professional engineer, founder, and board member of Cementation Americas, an international mining contractor with operations throughout North and South America. He is Vice President Membership for Cementation Toastmasters in North Bay, Ontario, Canada, and for Seasoned Speakers Advanced Toastmasters in Sudbury, Ontario.
---
---