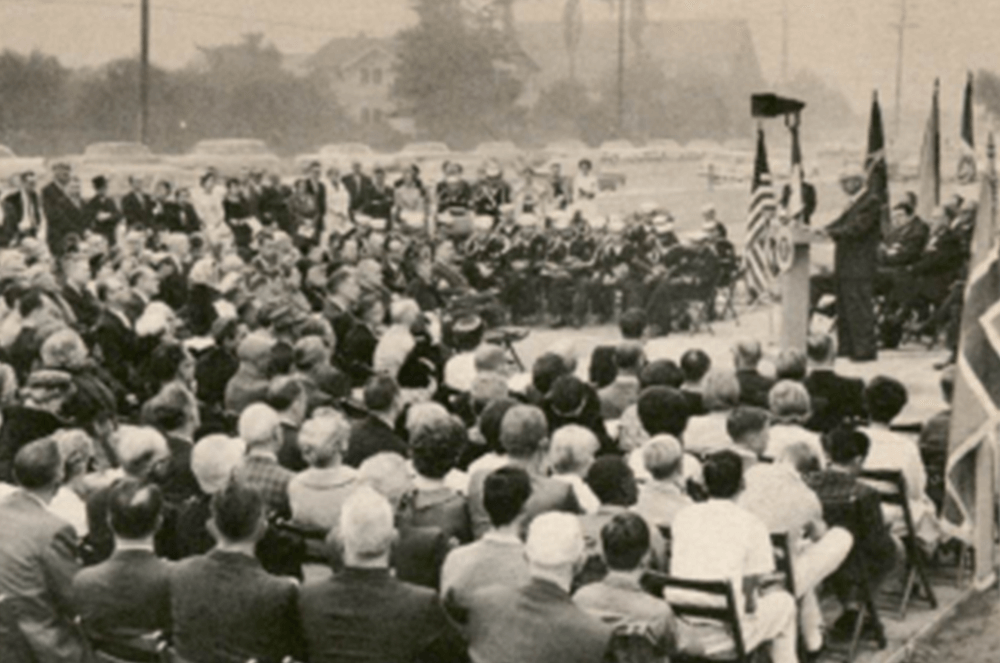 On October 27, 1962, hundreds of Toastmasters and their families and friends listened to a 38-piece band play while awaiting the dedication of Toastmasters' first World Headquarters building in Santa Ana, California. In celebration of Toastmasters International's 98th anniversary, take a look back at this historic day and explore the December 1962 issue of the Toastmaster—the dedication issue!
The American flag, a gift from the World Headquarters staff, was raised by Smedley Junior High School students. Students carried the flags of Canada, Britain, Ethiopia, and Cuba—some of the countries where Toastmasters had spread at that point.
The crowd listened as Dr. Ralph C. Smedley spoke at the dedication ceremony.
Visitors lined up to see the new building during an afternoon open house.
Receptionist Joan Seay awaited visitors to the building in the lower lobby. The door on the left led to the Board of Directors room.
The building featured a sunlit atrium.
---