The Toastmaster magazine and The Toastmasters Podcast are teaming up to celebrate the 200th episode with a contest! We're looking for the most creative and unique podcast topic—do you have the next big idea?
Whether you're an avid listener of podcasts, are thinking about trying the Pathways Level 4 project, or have a compelling topic in mind—we want to hear from you! The winner of the contest will be the guest of honor for The Toastmasters Podcast's 200th episode, airing March 1, 2022.
We will accept one podcast idea per person. Please submit a short, written summary describing your podcast topic or genre, and why you think people would want to tune in. You must include an audio file or link as a sample of your speaking skills. Popular topics include food, sports, travel, myth busting, and more. What will make your podcast idea stand out among the rest?
Audio files must be in MP3 format, or you can provide a link to an audio sample (if so, please indicate the time stamp of when you are speaking). Audio samples should be no more than 1 to 2 minutes in length.
Please email your contest submission (written summary and audio sample) with the subject line "Podcast Contest" to magazine@toastmasters.org by February 9, 2022. Make sure to include your name, location, and home club.
Podcast Contest Terms and Conditions
What: "Pitch Us Your Podcast" contest
When: We will accept submissions from January 26 to February 9, 2022. The winner will be notified via email after judging is complete.
Promotion: The contest will be promoted on Toastmasters International's social media channels and in the Toastmaster online edition.
Eligibility: You must be a current, paid member in good standing to be eligible. All employees of Toastmasters International World Headquarters, including those who are active members in a club, are not eligible. In addition, Toastmasters International Board of Directors, current International Officers and Directors, or any declared candidates for International Officer or Director for the 2022-2023 election cycle, are not eligible.
Rules: We will accept one podcast entry per person. This includes a written summary of your podcast idea, along with an audio file or link to your speaking sample. By submitting your podcast entry, you authorize Toastmasters International to publish any or all written and audio content in the Toastmaster magazine PDF, electronically in the digital magazine, on the Toastmasters website, Toastmasters International social media platforms, The Toastmasters Podcast website, or for any other use or purpose at Toastmasters International's sole discretion.
Prize: One winner will be selected and interviewed as a guest on the 200th episode of The Toastmasters Podcast to talk about their idea. The winner will need to respond to the Magazine Team within 48 hours of receiving their winning email, and be available during a two-week time frame in February to record the audio podcast, prior to the March 1 release. The winner will also be required to provide a headshot photo for promotion. The podcast will then be promoted in the March Toastmaster magazine, on Toastmasters' social media channels, and on The Toastmasters Podcast website. A second and third-place winner will also be selected for honorable mention. There is no monetary compensation for the winner, or any contest entrants.
Podcast Submission Guidelines
All podcast ideas must be original. No third party may own or control any podcast material, and the audio submitted must not infringe upon the trademark, copyright, moral rights, intellectual rights, or rights of privacy of any entity or person.
If you have a podcast that you already produce or host, you may submit the idea and audio sample for the contest; however, Toastmasters International will not guarantee promotion or publicity of your podcast.
If your contest submission is an existing podcast, it will be accepted as long as you do not receive monetary compensation for your podcast.
Your podcast submission can cover any topic that does not compromise Toastmasters International's core values and appeals to an international audience.
Entries will be judged by the Magazine Team and hosts of The Toastmasters Podcast.
Toastmasters International reserves the right to disqualify any entry that is deemed inappropriate or does not conform to stated contest rules.
By entering the contest, entrants agree that the audio file, written summary, and headshot photo submitted can be used by Toastmasters International for marketing and advertising purposes.
Submissions will not be accepted once the deadline lapses.
The winner will be contacted via the email address provided during entry.
The contest is void where prohibited or restricted by law.
You have not licensed any rights in the work that will conflict with the usage rights required by Toastmasters International.
You have the permission of any persons in the work, or if they are under 18, the consent of their parent or guardian to grant the usage rights required by Toastmasters International.
You will be responsible for any claim made by any third party in respect of Your entry and to fully indemnify Toastmasters International in respect of all royalties, fees, and any other monies owing to any person or entity by reason of Your breaching any of the foregoing.
Judging
The Magazine Team, in collaboration with the hosts of The Toastmasters Podcast, will review all entries that meet the contest criteria. The judges will look for:
Adherence to contest rules and requirements
Uniqueness and originality of podcast theme
Audience appeal and interest
Clarity and quality of audio sample
---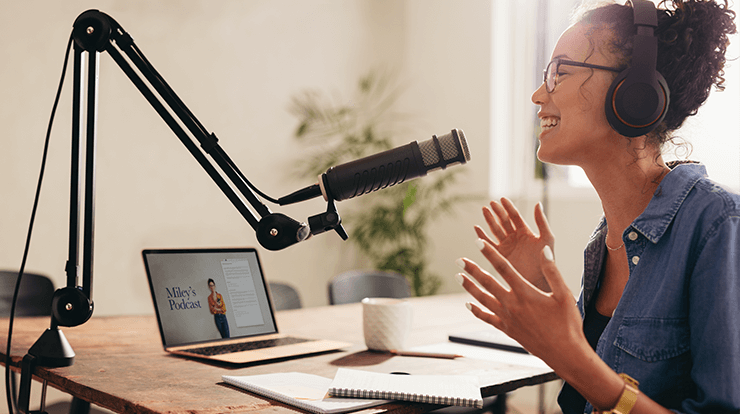 ---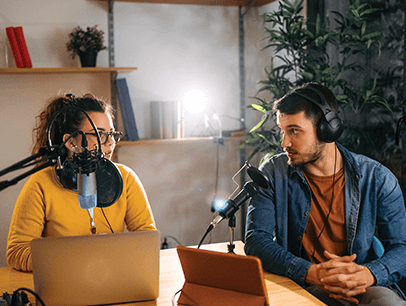 ---