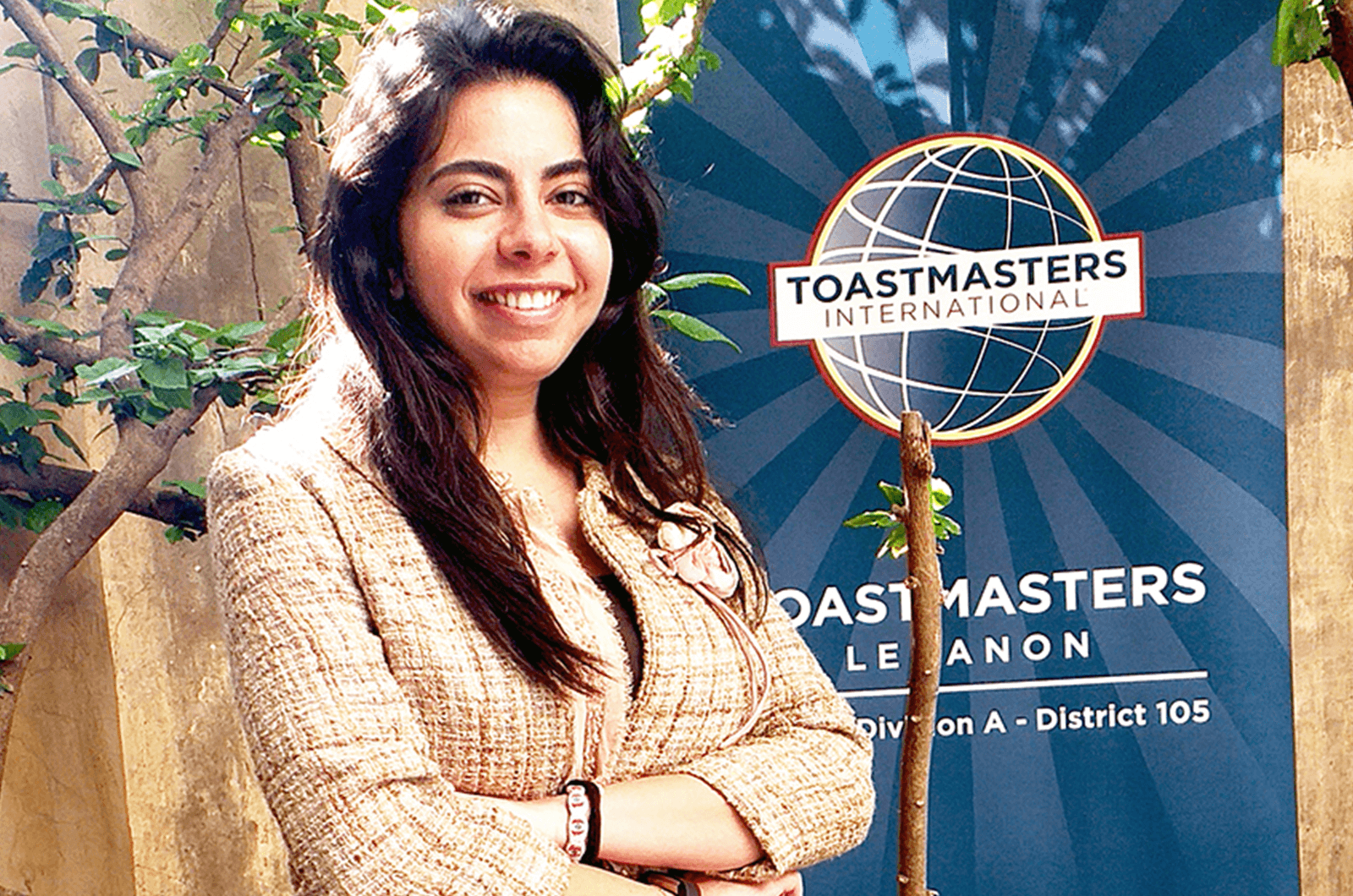 Like many Toastmasters around the world, when the COVID-19 pandemic struck, our Area was forced to adapt quickly to figure out what would come next for our four clubs in and near Beirut, Lebanon. As an Area Director, I knew it was vital that we not only stay safe but also continue to help clubs maintain their educational progress and membership renewals, charter a new club, and somehow still conduct the Area Speech Contest.
We had to cancel our Area contest in March, merely 12 hours before the event. While we were disappointed, our biggest challenge was helping members and contestants accept and adapt to the circumstances.
Ultimately, we learned that the secret ingredient to survival during any crisis is teamwork. My team and I agreed that we wanted to move forward with the contest and encourage clubs to pursue their plans. We had to work together to come to terms with the severity of the situation, adjust our approach, and prepare to adapt.
All team members in the Area played a crucial role in finalizing the plan. Listening to different perspectives aided in highlighting any gap and enhancing the process; persistence and follow-up would ensure continuity of the plan; recognition of every single team member would keep morale and motivation high.
Our first step was to create an advisory committee of Lebanon Toastmasters, including a past Area Director, a medical doctor, and a Club President. We needed this diversity of expertise to figure out the most suitable approach for the Area.
We first determined how to best conduct an online Area Contest and then discussed other exciting ideas, such as online joint activities between Toastmasters' clubs across the globe, panel discussions, and online sessions with international role models and trainers. We created opportunities from the crisis, which energized the group.
Before sharing the advisory committee opinions with the Area Council, I listened to and addressed their concerns. This collaboration allowed us to collect valuable insights to reach the optimal decision. It also allowed us to combat the initial resistance we encountered when introducing the online option.
Through open communication and collaboration, we explained the vision and benefits of hosting a virtual Area Contest and club meetings. It was our responsibility as leaders to preserve clubs' continuity rather than breaking momentum while waiting for the crisis to end. Once all team members were aligned under the same vision of maintaining our club meetings, we structured the timeline for our plan.
We then reached out to members of the Toastmasters International Facebook group to ask for advice and began connecting with them about online meetings. Everyone was supportive in answering questions, offering advice on how to conduct trainings, and advising on best practices. On March 16, 2020, just 10 days after canceling our in-person contest, we successfully conducted our first online demonstration meeting. After that, we trained every club officer on how to plan and run online meetings. In just one week, we successfully shifted all our Area's clubs to online meetings.
Getting all clubs to transition to online triggered the momentum. In April, we conducted a successful online Area Speech Contest. After the contest, clubs became more innovative and began hosting joint meetings, panel discussions, and trainings with clubs around the world. Toastmasters from other countries became members of our clubs. We even moved forward with chartering a new club.
Our Area has grown stronger since the pandemic gripped the world. Thanks to my team and our members' willingness to collaborate and adapt, I believe our Area will continue to be innovative when we transition back to in-person meetings. Leaders have learned to stay connected; they've seen the value in inviting speakers from outside our club, and they've begun live-streaming special events to Toastmasters around the world.
Leaders are already thinking creatively about hybrid meetings that involve a mixture of online and offline components. I recommend basing decisions on each club's comfort levels and having regular check-ins. Listening to members and your team is vital to keeping membership and involvement high. Be ready to adapt at any moment in these times of uncertainty.
During any crisis, every leader has the choice to seize new opportunities through challenges. With one vision, exceptional teamwork, a proper support system, and continual persistence, the team can create a legacy.
---
Hanaa Mounzer
is a member of Pro-Toast Club of Beirut, Lebanon. She served as an Area Director in 2019-2020.
---
---