I had a hint this month was destined to be different when our club meeting's word of the week was "pandemic." Three weeks later, seemingly everything is topsy-turvy around the world as restaurants, bars, businesses, and now borders have closed, sporting seasons and the 2020 Summer Olympics have been postponed, and millions are sheltering in place to protect ourselves from the coronavirus disease. Searching for silver linings, I realize Toastmasters—and especially Table Topics®—has prepared me well to face these unprecedented times in real time.
Thinking on Our Feet
Our routines and assumptions have all been shelved in this time of uncertainty in the face of a new normal. Yet I'm confident that the courage gained in Toastmasters can help us handle any changes or disruptions with poise, decisiveness, and occasional humor. We're using new variables for cooking, cleaning, communicating, working, and working out. Mostly we're confronting the unknown, and making it up as we go, just like saying Yes to a Table Topic.
Remember, we are all in this together, and you are a Toastmaster, a difference maker in your family, at work, in your community, and in the world.
"I'm always up for extending my comfort zone. Like Table Topics, everything now is new, exciting, and scary at the same time," says Silicon Valley Storytellers club member Zhanna Shpits in a recent online meeting. She's combating the fear in the world, fear of new technology, and fear of being forced out of her comfort zone "to try ridiculous things" due to her new circumstances. She subsequently even competed, and won! her local area speech contest—held online of course.
The Virtues of Virtual Meetings
In many countries around the world, people are living with a "shelter-in-place" order in effect. Suddenly everyone is self-quarantining at home. And our club meetings are now conducted virtually. Thankfully, Pathways gave us experience leading and facilitating online meetings. Not only are my clubs meeting online, now; my men's group, multiple boards of directors I serve on, and my family are all convening online. Our weekly use of meeting agendas has come in handy as I now circulate agendas online to keep everyone focused and on point. Now I not only read facial expressions but am becoming adept at micro-expressions with the focus on close-ups from webcams.
An Ethos of Empathy
When meeting online, don't give short shrift to the importance of small talk, and the value of check-ins where each participant expresses how they're doing emotionally as well as physically during this crisis. It bonds us to each other as we empathize and discover commonalities in our adjustment to the new normal, however temporary.
When I am out of my home for life's essentials, I'm asked to keep a social distance of six feet (about two meters). I have seen an increase in eye contact among strangers walking the streets, similar to aftermaths of earthquakes, typhoons, and other natural calamities. We acknowledge each other much more, as if to confirm the shared experience we're going through individually.
Deepening Conversations
Lately, the quality of my phone conversations has deepened discernably. People are sharing their concerns, fears, and wishes more candidly. The subjects of health, mortality, and caring for those in need in our families and communities replace talk of sports, movies, cultural events, and banal topics. Most of my active listening is done by phone, with murmurs of accordance and assent, ahhhs and mmms, that a Grammarian would recognize as intentional. I indicate concordance without breaking the train of thought of my conversational partner, while letting them know I am hearing, understanding, and agreeing too.
Tips for Toastmasters
Adopt the improv approach of "Saying Yes." You've been dealt lemons? First, accept them! Don't fight it. Lean into it, if only to build upon it. You'll build new skills and gain adaptability in the process.
Think of the "… and" part of the "yes-and" equation: build upon the offer you've accepted. Accept new, unexpected challenges with confidence rather than fear. Think of the first time you answered a Table Topic and how you felt when you succeeded. Trust yourself: listen to your heart, your head, and any gut reaction before you built a reasoned response.
Make humor your ally. Humor defuses difficult situations and connects strangers when we recognize the irony or absurdity of our current predicament.
Create your own mantra or affirmation to remind you of your intelligence, courage, creativity, resourcefulness, and resiliency forged through years of giving speeches, responding to Table Topics, and competing in contests.
Remember, we are all in this together, and you are a Toastmaster, a difference maker in your family, at work, in your community, and in the world. And best of all, you have more than the standard two minutes for a Table Topic to respond. Congratulations on answering the call during this pandemic.
---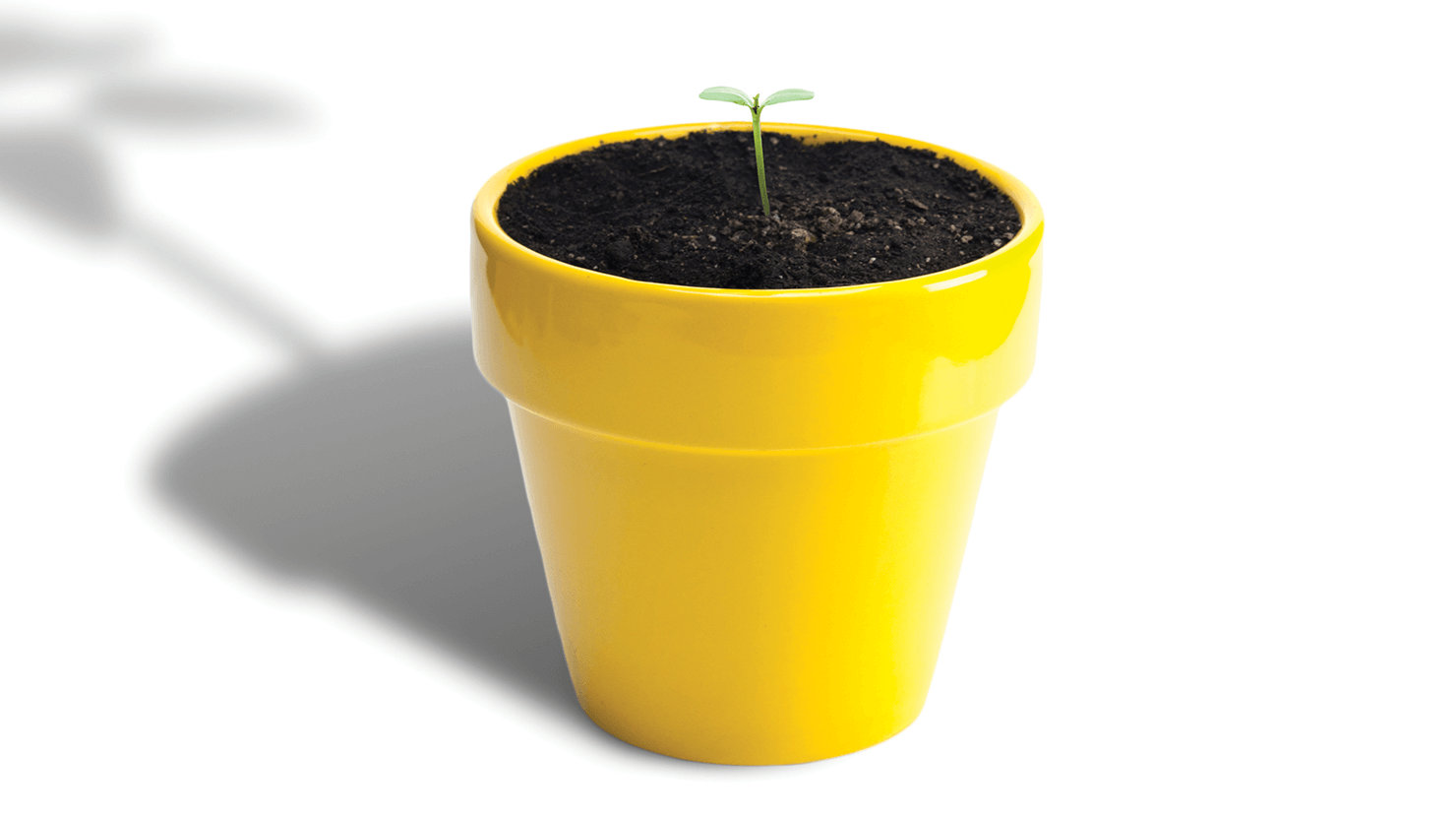 ---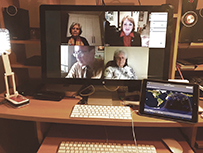 ---