Attendees arrived at the Central Asia Toastmasters event in Kazakhstan not sure what to expect. Though they came from different cities, cultures and countries, they left as friends, united by the power of storytelling and the shared values of Toastmasters.
The March 2018 event was unique: an international program held in Kazakhstan, a country with only a handful of Toastmasters clubs. The program's centerpiece was a speech contest in storytelling. While it was not an official Toastmasters contest, it was modeled after Toastmasters contests, and it featured participants who traveled thousands of miles from the United Arab Emirates, Russia, Austria and Kyrgyzstan.
One hundred enthusiastic attendees—members as well as non-members—listened to six speakers tell stories focused on the theme: "Bringing History to Life." The two-day event also included time for networking and social activities that helped members learn new skills and build camaraderie that continues to flourish. "Most of our members got to know the speakers in person and they still keep in touch," says Toastmaster Aigerim Akiltayeva, ACS, ALB, organizer of the program. The best part of the event, she adds, was "seeing smiles and jaw-dropping moments in the audience. It proved Toastmasters brings people together from all over the world. No matter where you're from, members are united by integrity, respect, service and excellence."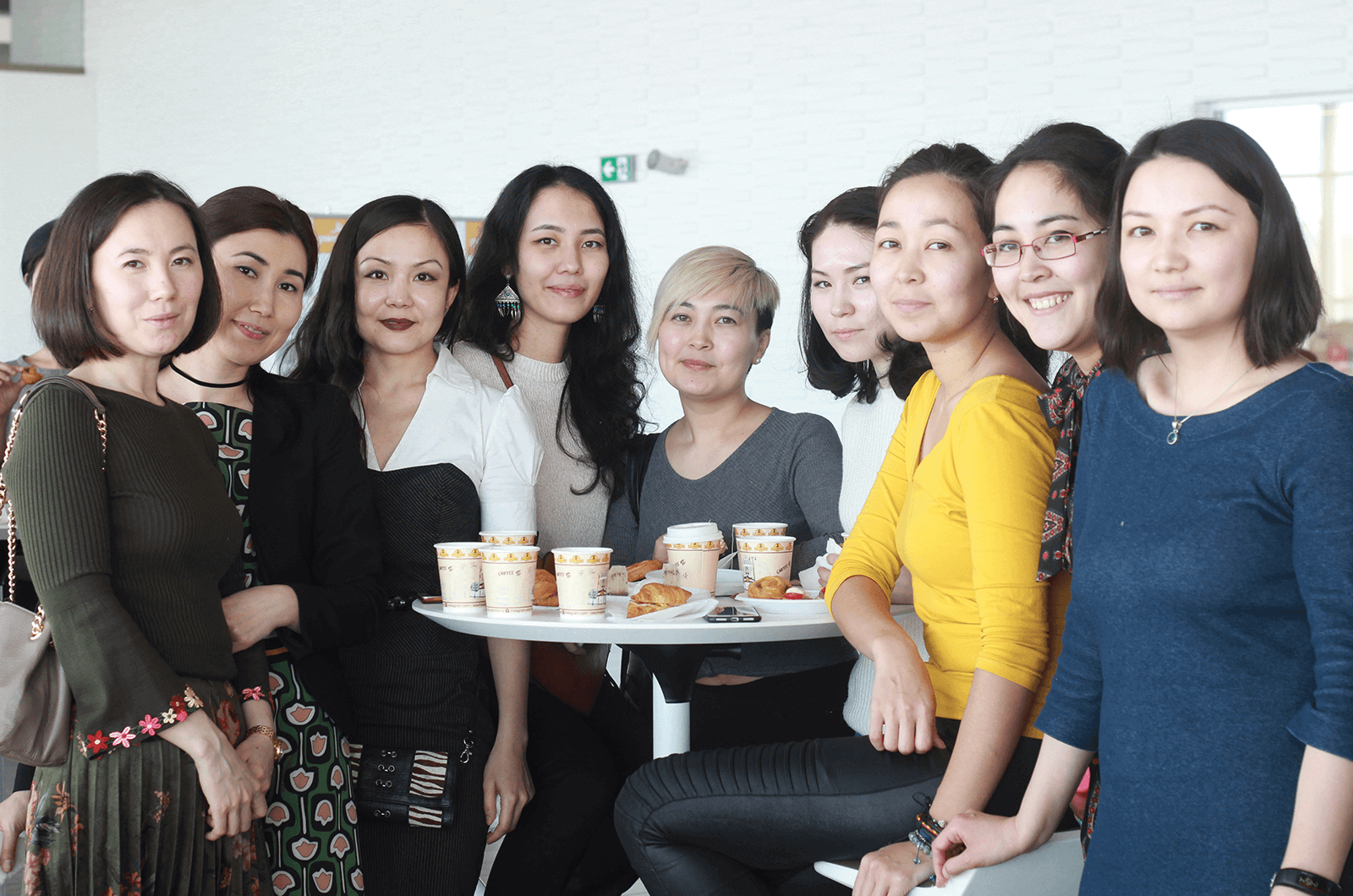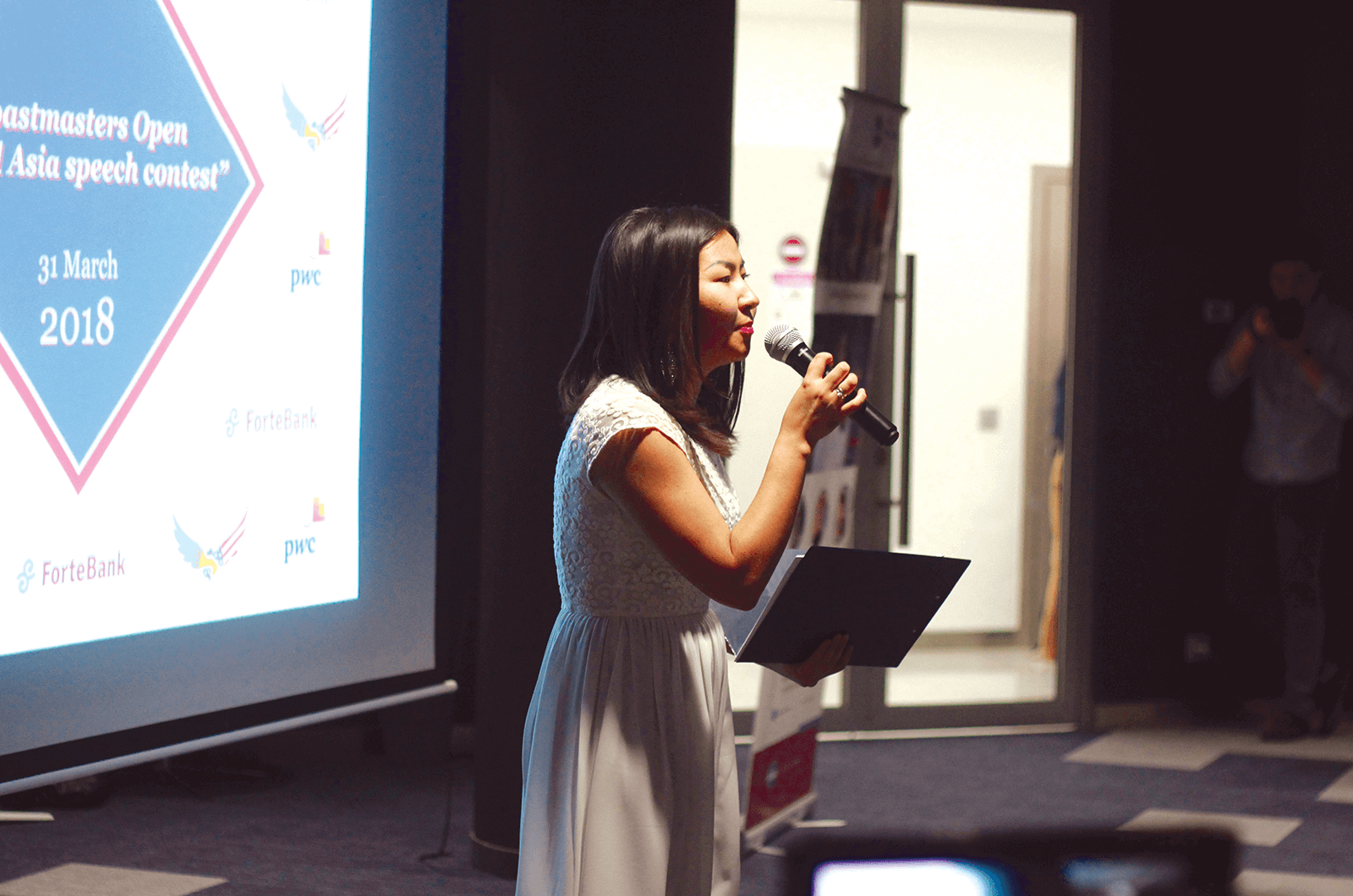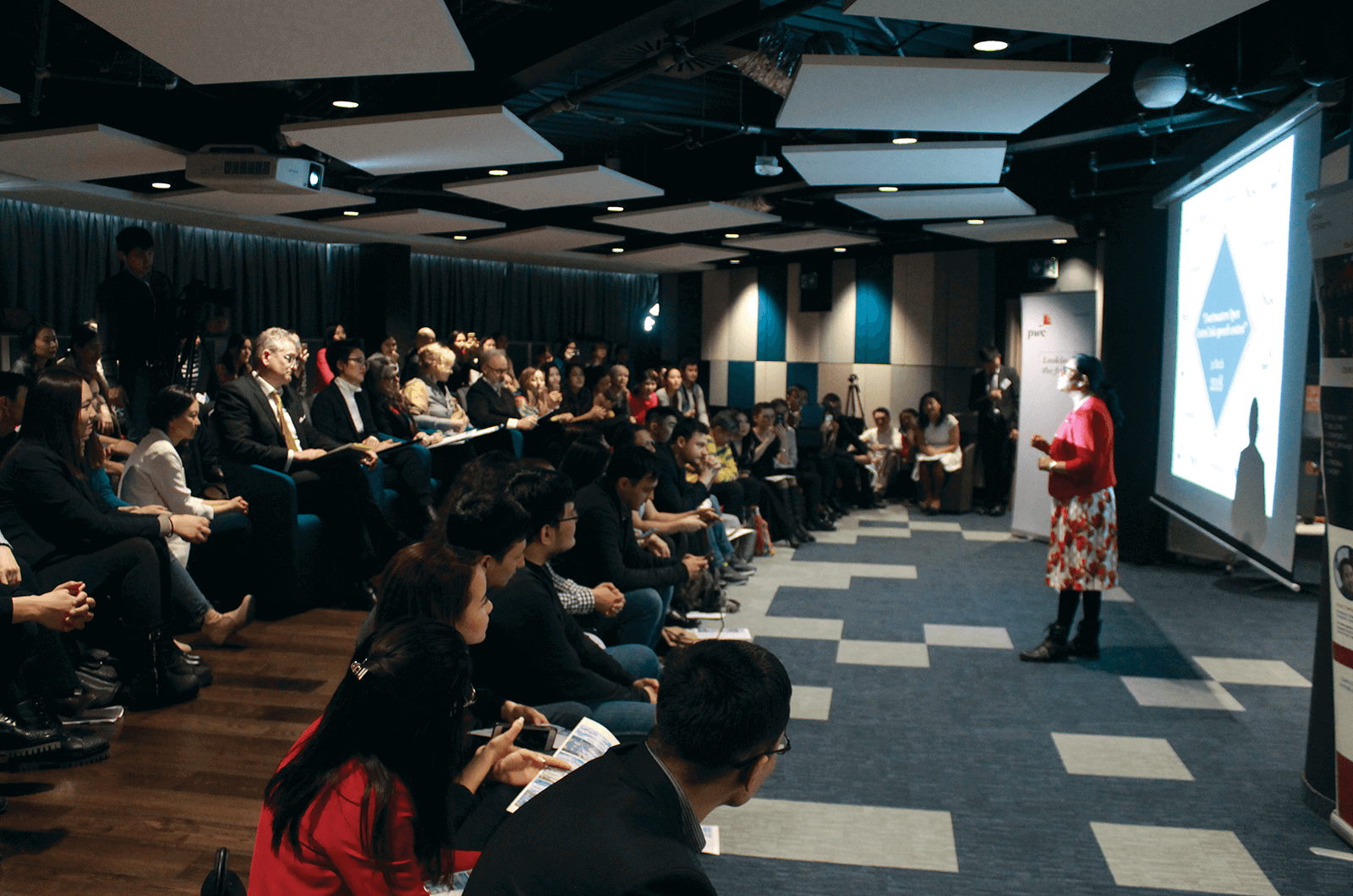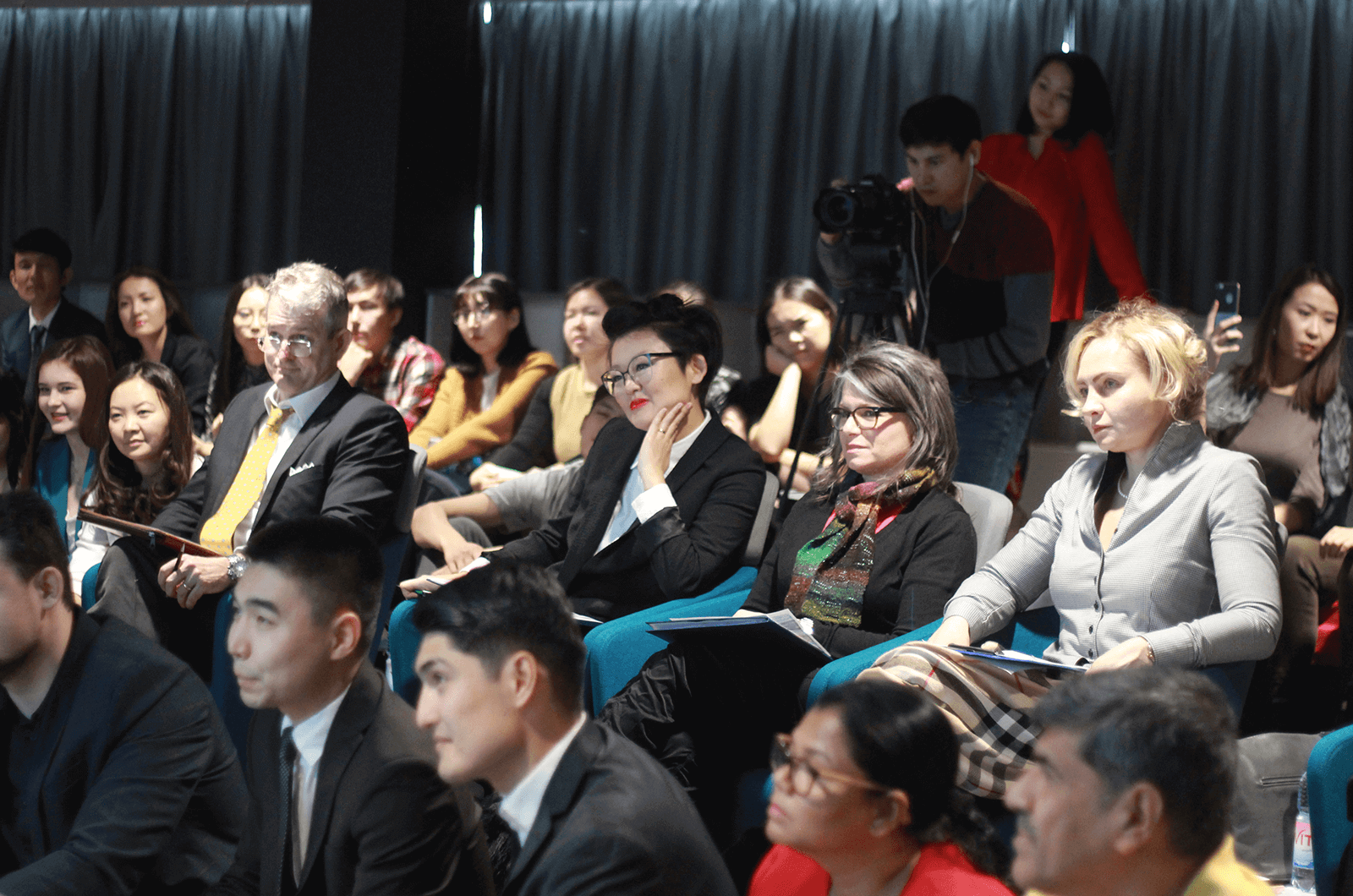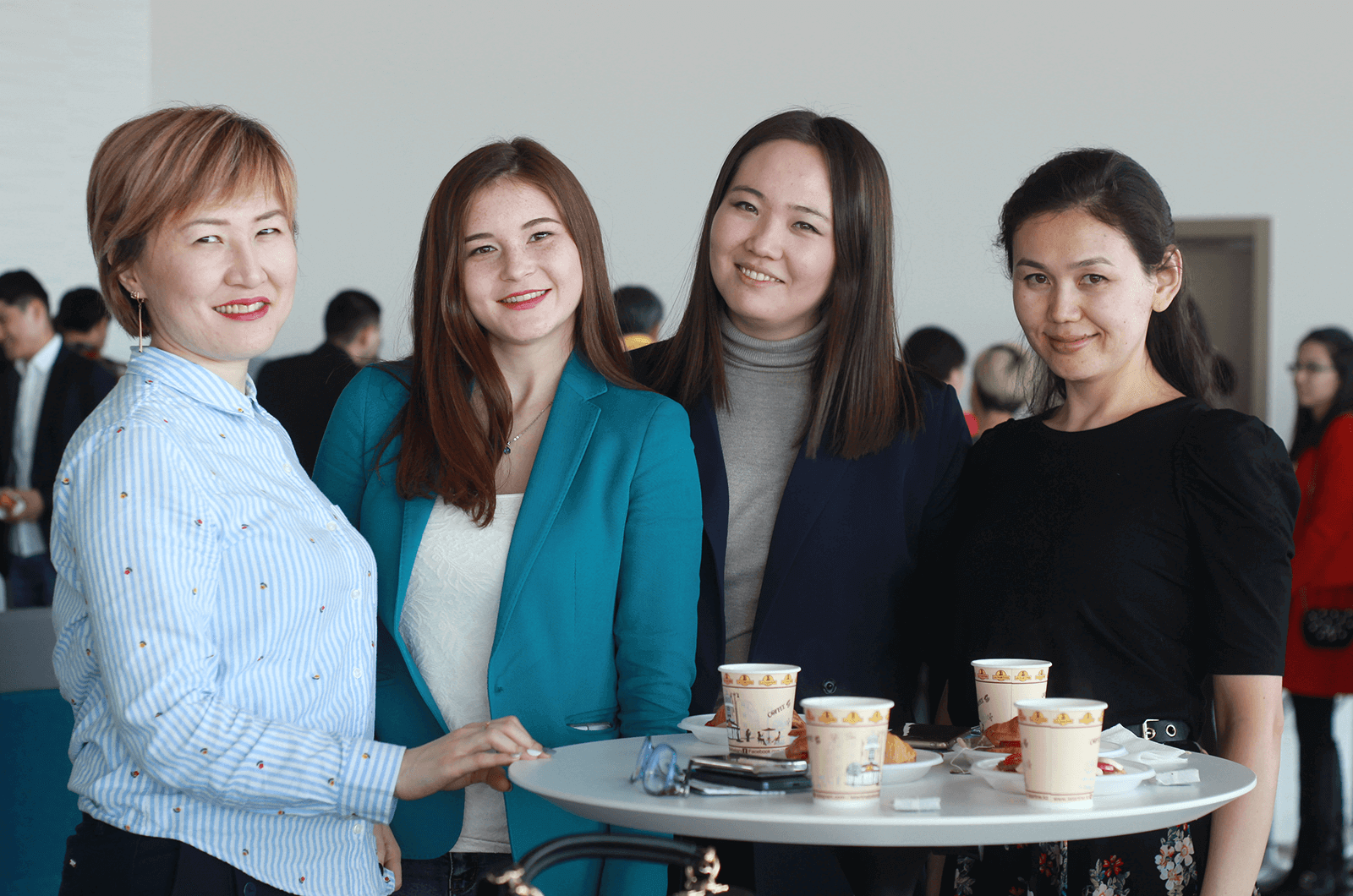 ---
Organizing an International Event
Akiltayeva is a member of the Astana Toastmasters in the capital of Kazakhstan. She organized the Open Central Asia speech contest as part of her High Performance Leadership project after being inspired by watching Dananjaya Hettiarachchi, the Sri Lankan who won the 2014 Toastmasters World Championship of Public Speaking.
Planning the event took months of hard work and persistence. "My vision was to unite Toastmasters clubs in one city, bring in speakers [from other countries] and organize a high-quality contest," says Akiltayeva. "When you encounter obstacles, it helps to know the vision."
To secure speakers, she wrote letters to more than 30 Toastmasters clubs. As the event got closer, problem-solving became more complex. One speaker, Rizwana Buch, of the Burj and Desert Voices clubs in Dubai, had difficulty securing her visa. She wanted to cancel the trip, but Akiltayeva persuaded her to come.
Buch is glad she did, saying the experience in Astana was well worth it. "Everyone I met was new to me. I was touched by their hospitality," she says. "It helped me gain enough confidence to participate." Buch placed third in the contest. Another speaker, Valeriya Nabatova from the Atyrau club in southwestern Kazakhstan, says, "It was a great opportunity to get closer to people from other clubs and hear stories about their personalities, communities, culture and traditions."
A Compelling Contest
The six contestants gave prepared speeches. The five judges included one member who came all the way from the Vienna Toastmasters club in Austria. Illuminated by the bright light of a computer projector, speakers took the stage looking at a capacity crowd, with some audience members watching on screens outside the main hall. One speaker talked about how love requires sacrifice, another gave a speech titled "A True Story of the Camel Lady."
Compelling stories help people connect with each other regardless of their different cultural backgrounds, says Buch.
Vladislav Son, of the Almaty Toastmasters club in southeastern Kazakhstan, gave a speech titled "Hi, My Name Is Vlad" about the difficult history of Koreans migrating to Kazakhstan. Son won first place. "I wanted to see how far I could go with my public speaking," Son says. "I knew I had an important message to convey.
I learned I have a talent in public speaking and will now work on it harder and more comprehensively."
A Welcoming Event
While the contest connected talented speakers from around the world, the atmosphere resembled a friendly Toastmasters meeting—the same helpful environment that both new members and veterans benefit from. "It didn't feel like a competition," says Akiltayeva. "That's what I call Toastmasters spirit: being supportive no matter what."
Indeed, the welcoming nature and rich content of the speeches inspired several people to join Toastmasters. As Akiltayeva recalls, "One guest told me: 'I am so astonished by every speaker. The first-place winner made me cry. It inspired me to change my career path and not give up. I'd like to join Toastmasters; you're such positive and inspiring people.'"
Other attendees say they learned how to be better speakers from watching the contest participants and seeing the way they handled such things as timing and expressing emotion in their deliveries. The speakers, too, say it was a learning experience. "I gained more confidence to accept bigger challenges and discovered the way people's thoughts differed from mine," said Buch. "Moreover, I learned how speech methods and delivery differ internationally."
The contest solidified the similarities among all Toastmasters, regardless of location. "It reminded me there are so many things we have in common that unify us all," says Son.
Making a Positive Impact
All the hard work and planning paid off for Akiltayeva, who also gives credit to fellow club members for helping her organize the contest: Kanat Bazaraly, Saule Temirbayeva, Alisher Tazhinov, Kuanysh Sadykov and Aigerim Seitenova. She says she hopes the event will encourage more Toastmasters growth in Central Asia.
Akiltayeva continues her leadership efforts. Besides her involvement in her own club, she is coaching the Toastmasters club at Nazarbayev University in Astana and is in the process of co-founding a club in Karaganda, another city in Kazakhstan. The event this past March gave Akiltayeva great satisfaction, she says. "I remember glancing at the audience and seeing smiles, tears, laughs and thought-provoking looks during the contest. I still hear about guests coming to Toastmasters after watching videos from the contest.
"It's the best experience to see how much Toastmasters can affect the lives of others through a single speech."
Click here to watch speeches from the Open Central Asia Toastmasters event.
---
Patrick Smith
is the vice president public relations for the Sunrise Speakers club in Bloomington, Illinois. He writes stories and produces videos for a large financial services company.
---
---