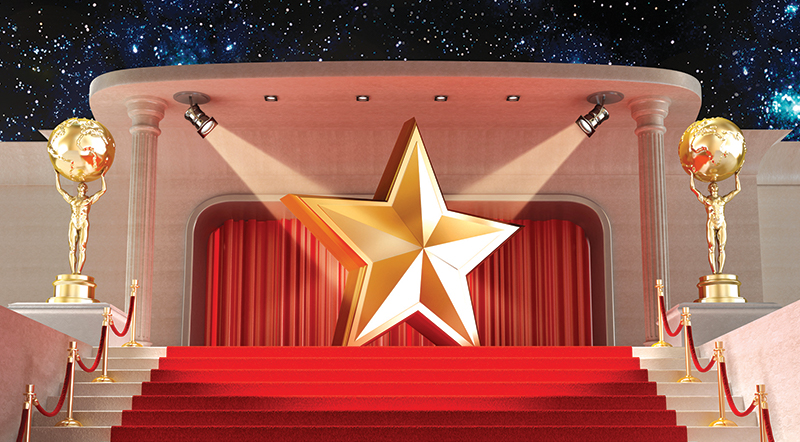 Next month the Academy Awards ceremony takes place in Los Angeles. The finest in the film industry will be feted with golden trophies for their achievements. Here's betting that more than one acceptance speech starts off something like this:
"Oh my gosh, I can't believe it! How did this happen?! Um, uh … I didn't even prepare anything to say, because I thought there was no way I would win!"
Sound familiar? Countless Oscar winners over the years have bounded onstage and spent precious time fumbling for words because they weren't expecting the honor. Or at least that's their explanation. But with only five nominations in most Oscar categories, nominees must know they have some chance to win. Best to prepare a speech in case they do—especially when millions around the world will be watching.
"The only thing worse than not ever getting to make an Oscar speech is getting to make an Oscar speech and then having nothing to say," Casey Affleck told the Boston Globe newspaper after delivering a disjointed two-minute acceptance speech for the 2017 best actor Oscar.
The lesson doesn't just apply to big-name actors. Whether you're accepting an Oscar, a Toastmasters award or some kind of community recognition, be prepared for your big moment. This is the time to share heartfelt words, express your gratitude and enjoy the recognition from others.
The Special Occasion Speeches manual (item 226N in the Toastmasters online shop) provides tips for accepting an award (as well as other out-of-the-ordinary speeches). Advice to remember:
Put thought into what you're going to say, prepare a speech and practice, practice, practice.
Speak from the heart and don't be afraid to show your personality. Everyone appreciates authenticity. And if the occasion is right, a few words of tasteful humor can be a nice touch.
Recognize others. Acknowledge the organization presenting you with the award and thank one or two others who played a major role in your achievement.
False modesty isn't flattering. Don't say something like, "I really don't deserve this." Whoever presented you with the award thought you did. So what are you saying about their judgment?
Brevity is a virtue. Audiences don't want to hear you recite a personal history or thank 20 people whose names you've written down on a list. Sincere, succinct and thoughtful—that's a winning recipe.
The 2018 Academy Awards take place March 4 in Los Angeles. If you're watching on TV, put your Toastmasters hat on and evaluate which acceptance speeches soar and which ones land with a thud. And if you accept an award in the near future, give a gracious speech and enjoy the moment!