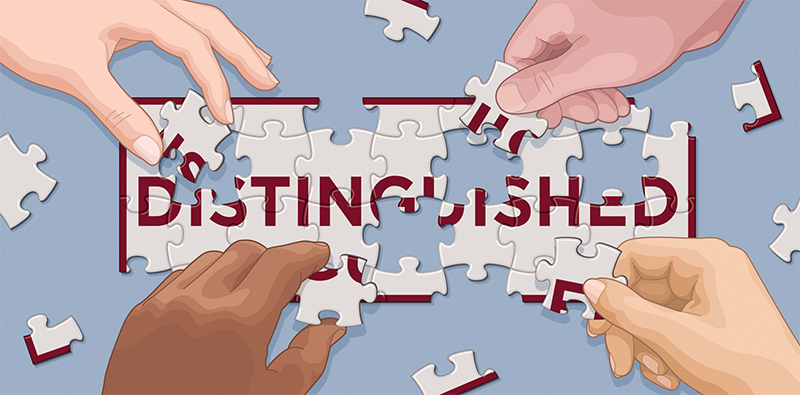 In March 2016, when I was an area director, Bukit Panjang Toastmasters club at Bukit Panjang Community Centre in Singapore was under my charge. Meetings were boring, attendance was poor and morale was low. Members left without renewing. The club had 12 members, the majority of them passive, and they were being asked to relocate the club's meeting place. Two options were available: either close the club or find another location at no cost and within short notice.
I volunteered to coach the club. I was committed to reviving it and having it attain Distinguished status by the end of my two-year term. One club leader, Hussain Fathah found a new meeting place. We changed the club's name to Senja-Cashew Toastmasters, after the community center, our new host. Within four months, the club achieved five Distinguished Club Program (DCP) goals and within 12 months, 10 out of 10 DCP goals, making it President's Distinguished for the first time.
Your club can experience this revival, too, by using the following strategies.
Build rapport
First things first. Take a personal interest in your club members. Be sincere and authentic. Get to know each one well. Call them by their preferred name. Hearing one's name being spoken is one of the sweetest sounds for anyone. Get acquainted with each member by learning about their profession, family and hobbies. Be careful not to be too intrusive. Any time you sense uneasiness, stop probing. More importantly, take time to discover their genuine purpose for joining Toastmasters. Learn about their concerns, fears and aspirations. This will enable you to address their challenges and meet their needs.
Mary Kay Ash, American businesswoman and founder of Mary Kay Cosmetics, once said, "Everyone wants to be appreciated. If you appreciate someone, don't keep it a secret." When members feel appreciated and valued, they feel part of the club and want to contribute to its success. No one wants their club to fail.
Boost morale
Like a football coach, club, area and district leaders need to inspire members to achieve both their club's and their own goals. Praise is the most effective motivator, and it comes free. Be careful not to sound insincere or make superfluous comments. To recognize members' efforts, make sure your club has enough ribbons to go around for Best Speaker, Best Evaluator, Best Table Topics, First-Time Speaker, Halfway to Competent Communicator, etc. at every meeting. I also give motivational books to the best speakers. Try buying snacks to share with members during the break. They will appreciate your effort.
Involve them
There is a saying that goes something like this: Tell them, and they will forget. Teach them, and they may remember. Involve them, and they will remember for the rest of their lives. If you involve every member in meetings, they will feel valued and part of the club. Assign newer members the simpler (yet still valuable) meeting roles, such as timer and Ah-Counter, and ask them to take on logistical tasks such as arranging the room or purchasing food. You can also ask them to welcome guests. Performing these duties will give them a sense of achievement; they will feel like important members of a team and make them feel like they belong to a team.
Remember the adage for success in teamwork: "United we stand; divided we fall." Forge a spirit of fellowship in your club and it will bode well for the future.
Bond through activities
Bonding is the glue that holds members together through both happy and challenging times. Celebrate members' birthdays. Organize picnics, hikes or movie outings. Our club celebrated the winter holiday season with an offsite holiday party—with no projects or speeches, just games and food—to give members and their families the opportunity to get to know one another better.
I have discovered that several members in the Senja-Cashew club enjoy attending self-development seminars. So we attend inexpensive or free talks, including workshops about mindfulness, selling techniques and branding. Besides bonding over these opportunities, we get to see another world of public speaking.
We also visit other clubs. Not only does this allow members to watch other speakers, and see how other clubs function, it gives them a chance to deliver speeches at other clubs and network with fellow Toastmasters.
After our evening club meetings, we adjourn to a fast-food chain or coffee shop. We give additional feedback to project speakers, debrief about the club meeting and discuss topics of interest. Whenever possible, we arrange tea or meals with members for one-on-one talks.
Play up speech contests
Organize speech contests and get everyone involved. Although I could find less expensive trophies, I pay extra to purchase elegant trophies in appreciation of the speech contest winners' diligent work. I also coach members who have goals of winning district speech contests.
Offer support
Make newer members feel secure by assigning them a coach or a mentor. Review educational manuals with them and direct them to relevant pages on the Toastmasters website.
If members feel lost or down, listen to them and empathize with them. Offer encouragement so they can continue in their journey and embark upon their next project. Set attainable objectives for them. Celebrate any mini-achievements at appropriate milestones. When members complete projects, share in their sense of accomplishment. This gives them a sense of belonging and a commitment to learning. Monitor their progress and send them gentle reminders of their projects.
Share video and article resources
Communicate with each other via a messaging service such as Twitter or WhatsApp, or form a chat group or a closed Facebook group. And if you come across any motivational videos or content members can use for their project speeches, post them. Be mindful not to inundate groups with too many videos. Share any inspirational or useful articles via email. Many members look for topics and content, so direct them to the appropriate resources and websites.
Recruit, recruit, recruit
Members are the lifeblood of the club. It is crucial to recruit new members regularly. Our club added at least eight members through the following channels. In the process, the club won the Smedley Award for its membership drive.
Social Media – Our club's Facebook page plays an effective role in attracting members. Post your meeting updates, photographs and social events on social media.
Workshops – To recruit members, I conducted three public half-day workshops—on persuasion skills, vocal charisma and hypnotic speaking. We promoted Toastmasters and invited audience members to our club meetings.
Guests – Our club encouraged members to bring friends and colleagues to club meetings. When guests arrive, our senior members welcome them, offer them recent copies of the Toastmaster magazine and explain how Toastmasters works. A few days before the next meeting, we have someone call and invite our visitors back.
Make every guest, and every member, feel welcome and important, and you'll be on track to rejuvenate your club.
---
Michael Lum, DTM
is a member of the Senja-Cashew Toastmasters club in Singapore. He is a trainer, coach and author of four books as well as a university adjunct lecturer. He speaks on Emotional Intelligence, negotiation, conflict resolution and creative thinking. Visit www.HardKnocksCollege.com.
---