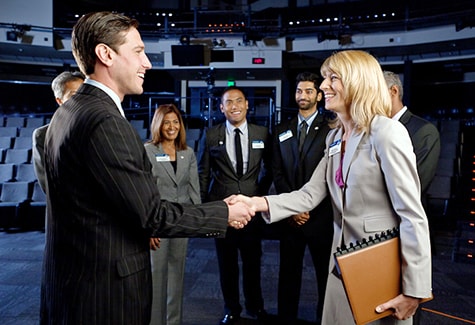 Every club needs leaders who can work with and motivate others to move the club forward. Electing these club officers is a critical aspect of a club's success; those in leadership roles should make it a point to actively identify other members with leadership potential and encourage them to serve.
The frequency of elections depends on how often the club meets. Clubs that meet weekly may elect officers annually or semiannually. If the club elects semiannually, elections are held at the first meeting in May and again at the first meeting in November. Clubs that meet less frequently than weekly must elect officers annually, with the elections in May.
Annual office terms must run from July 1 through June 30; semiannual terms must run from July 1 through December 31 and January 1 through June 30. Holding elections at any other time is in direct conflict with the Club Constitution for Clubs of Toastmasters International and Bylaws of Toastmasters International.
A quorum—a majority of the active members—is needed to conduct club business, including electing officers. Proxies or absentee ballots are not allowed at the club level. Members must be in good standing and present to vote.
When your club has elected new officers, the current president or secretary should submit their names and contact information to World Headquarters online through Club Central.
If your club is not able to submit its officer list online, you can complete and submit the Club and Officer Information Form. Submit one copy to your club for its records and one copy to World Headquarters via email or fax at +1 303-799-7753 .
Deadlines for all submission types are June 30 for annual elections and June 30 and December 31 for semiannual elections.