Four Famous Speechwriters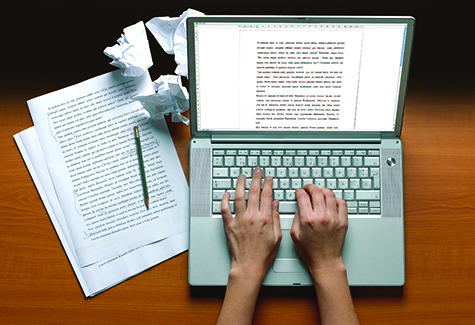 Toastmasters International has celebrated the art of public speaking since its inception, developing educational programs to grow transferable skills in communication and leadership. At Toastmasters clubs, members don't just learn how to speak; they also learn how to write. And like any type of writing, speechwriting is a form of art. Today, we recognize a few great speechwriters.
---
Jon Favreau
The much-talked-about Jon Favreau first gained fame in 2008, when the then-27-year-old was named director of speechwriting for U.S. President Barack Obama. After a chance meeting with the future president while working on the John Kerry presidential campaign in 2004, Favreau began working for Obama the following year, when Obama was still a U.S. senator. Two years later, Favreau was on the campaign trail again, this time leading Obama's speechwriting team. Favreau is famously credited as the primary writer for Obama's 2009 inaugural speech.
---
Ronald Miller
British-born Sir Ronald Graeme Miller was a World War II veteran, a playwright writing scripts for MGM Studios in Hollywood, an actor, and a speechwriter for three British prime ministers. He is the man behind one of Margaret Thatcher's most famous lines. In 1980, during a pivotal moment in the prime minister's career, Thatcher addressed the Conservative Party conference, stating that she refused to perform a U-turn in the face of criticism of her liberalization of the economy. Playing on the title of Christopher Fry's popular play "The Lady's Not for Burning," she said, "The lady's not for turning."
---
Graham Freudenberg
One of Australia's most famous speechwriters, Graham Freudenberg has written over a thousand speeches for the country's Labor Party, including those for Arthur Caldwell, Bob Hawke, Neville Wren, Bob Carr, Mark Latham and Gough Whitlam. While the speechwriter has been recognized for his large body of work, it is Whitlam's "It's Time" campaign speech in 1972 that remains his most famous.
---
Peggy Noonan
An author and a columnist for The Wall Street Journal, Peggy Noonan staked her claim to speechwriting fame as a primary writer for former U.S. President Ronald Reagan. Her notable speeches include Reagan's "Boys of Pointe du Hoc" address, given on the 40th anniversary of D-Day—the day Allied troops invaded Normandy in World War II—as well as the former president's address after the space shuttle Challenger explosion in 1986. Later, while working for then-U.S. Vice President George H.W. Bush, Noonan coined the catchphrase "a kinder, gentler nation."
A version of this article appeared in the March 2015 issue of the Toastmaster Magazine tablet app.