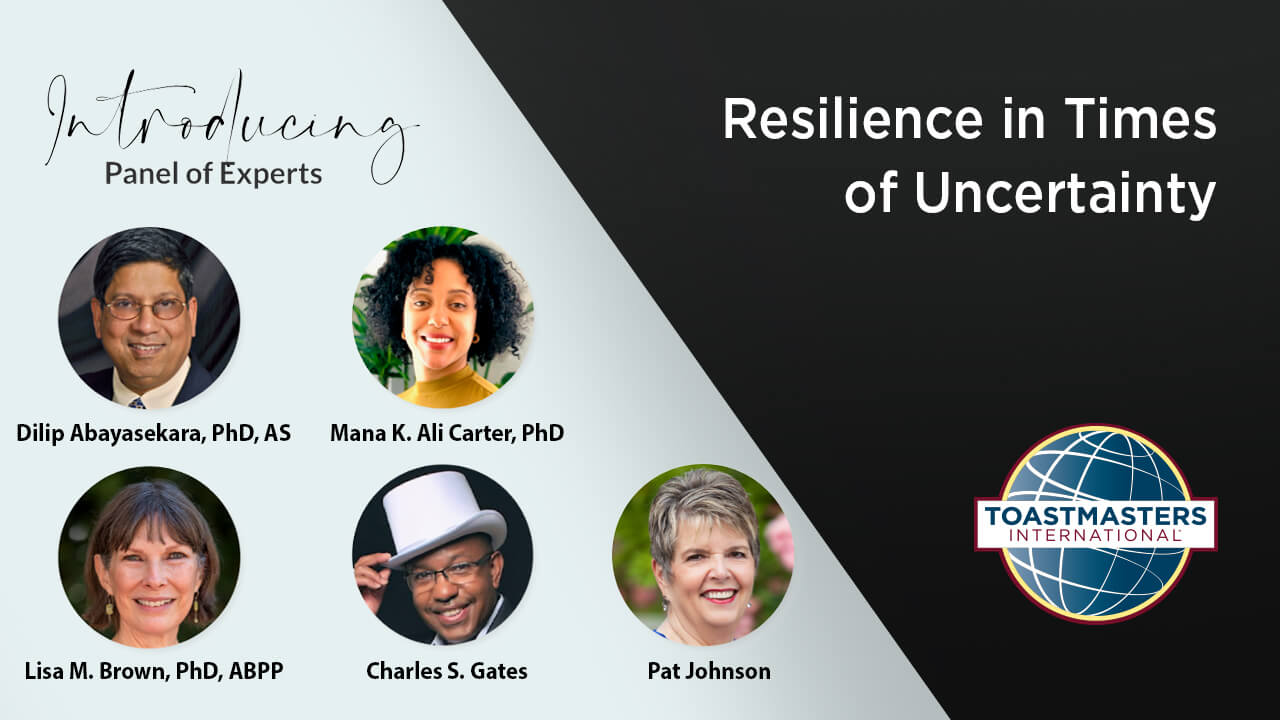 Resilience in Times of Uncertainty
Listen to the important conversation that took place between Toastmasters and the American Psychological Association. Watch a panel of psychologists and global Toastmasters leaders as they discuss how to build resilience in times of uncertainty and recommend ways to address what so many are experiencing—burnout, loneliness, and stress. The panelists will also talk through how to navigate those feelings with evidence-based strategies and tips for finding work/life balance, maintaining mechanisms for camaraderie and community, and how best to practice self-care and gratitude.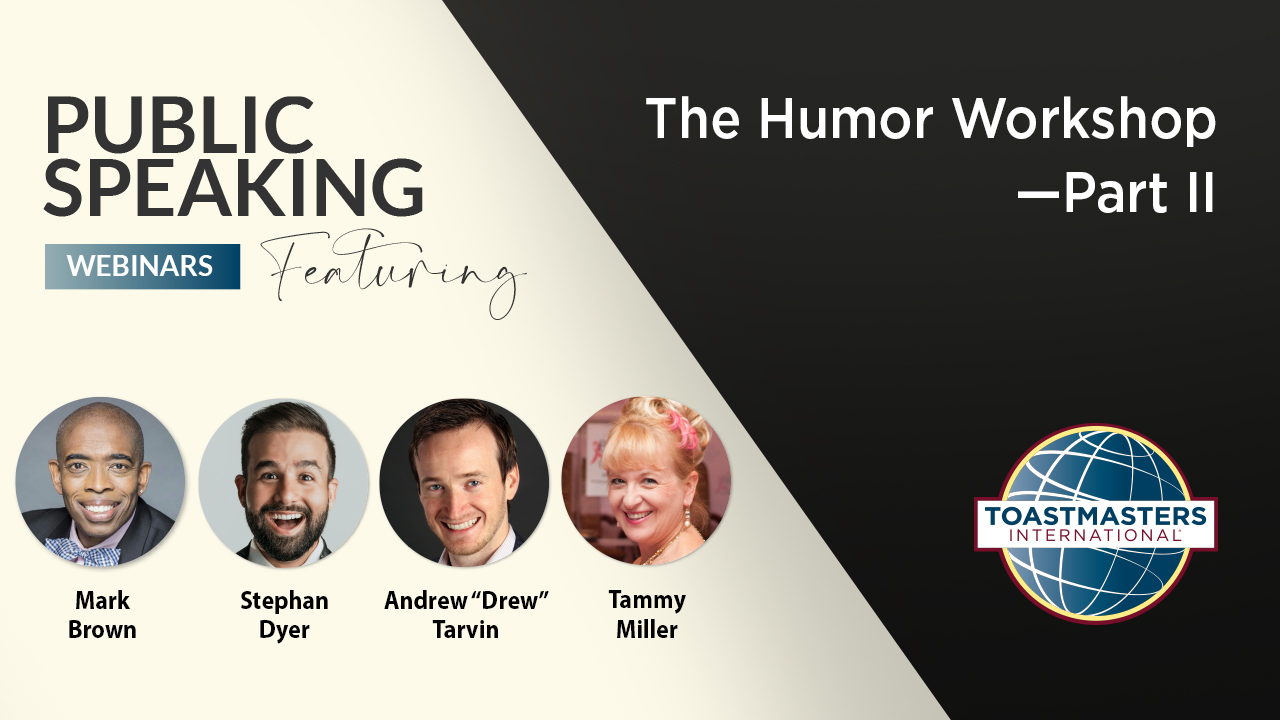 The Humor Workshop—Part II
Find out why laughter is the best medicine and learn how to hone the healing power of humor. Hear the panel explain how to lighten the mood, using improvisational techniques.