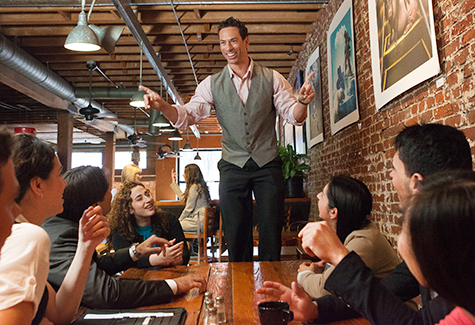 Whether you're talking to a small group of people or speaking to a large audience, you want to be sure your speech is memorable and enjoyable. Follow these five easy tips to help ensure your speech delivers:
Be prepared. Your audience is giving you their time and consideration, so rehearse enough to be confident you'll leave a good impression.
Start strong. Begin your speech with a powerful opening that will grab your audience's attention, such as a startling fact or statistic, an interesting story or a funny joke.
Be conversational. Avoid reading your speech word for word. Instead, refer to notes or points from an outline to help your speech have a more free-flowing, conversational tone.
Speak with passion. If you're truly invested in what you're saying, you'll be better able to keep your audience's attention.
Be patient. It's easy to get frustrated if you make a mistake. But remember that public speaking is not easy and it takes time to hone your skills. Keep practicing and you will reach your goals.