Learning from Influential Bloggers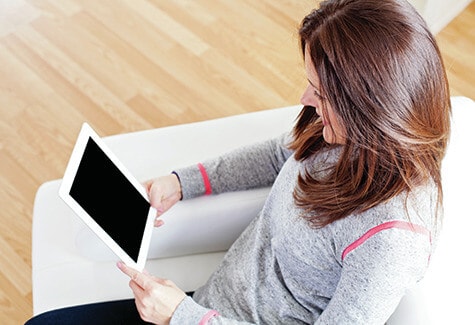 The following nine bloggers were chosen for their influence in the fields of public speaking, communication and leadership. Based upon data obtained in March 2015, they are listed to reflect their Twitter following, in the order of the most followed. With varying backgrounds and philosophies, they offer ideas, suggestions and tips you may find interesting and useful in your Toastmasters journey.
Jesse Lyn Stoner | www.jessestoner.com
Jesse Lyn Stoner's blog was listed as one of the 100 most socially shared leadership blogs in 2014 by the Center for Management and Organization Effectiveness. Her blog focuses on all aspects of leadership. "I don't just tell leaders they should be collaborative or create a shared vision—I explain how to do that. When I provide theory, I try to also include practical tips for implementation."
She has much to offer in terms of experience: Stoner is a busi¬ness consultant, coach, former executive and bestselling author. She has worked in a wide range of industries, including Fortune 500s, small startups, government agencies and nonprofits. In addition, she founded the Seapoint Center as a way to work with leaders "to help them create collaborative, engaged organiza¬tions that make a powerful and positive impact on the world."
Nancy Duarte | www.duarte.com/blog
Nancy Duarte is indeed a powerful woman. An author and presentation designer, she is the CEO of Duarte, a company that creates presentations and offers training based on its unique VisualStory methodology, which, as she describes it, "applies storytelling and visual thinking to craft persuasive com¬munications designed to shift audience beliefs and behaviors."
Her blog features commentary on current events, funny musings and serious insights into communication. She writes about how presentations "can take on a life of their own when the ideas within them are worthy of discussion and debate." She posts articles on familiar topics such as how to overcome presentation anxiety, and uses videos of cartoon characters in articles to illustrate concepts like "Color Theory" and "Be Transparent" [with your audience].
Garr Reynolds | www.presentationzen.com
Garr Reynolds' blog Presentation Zen is fresh, current and full of useful presentation tips. A professor of management and design at Kansai Gaidai University in Hirakata, Osaka, Japan, Reynolds is an acclaimed communications consultant and author of the bestselling books Presentation Zen and The Naked Presenter.
A former executive with Apple, Inc., Reynolds takes a unique ap¬proach to communication, using the lessons and principles from the Zen arts in Japan to reveal simple, concrete advice. On his blog, he covers the full gamut of presentation-design tools—from which remote control devices to use to what sites to peruse for quality PowerPoint images. He also populates his site with instructional videos, and writes about how the best leaders and communicators relay their messages.
Named one of the "100 most influential people on the Internet" by New York City's SAY Media, Reynolds has inspired millions worldwide to communicate more clearly, creatively and visually.
Patricia Fripp | www.fripp.com/blog
Customer service is something Fripp knows well: She started out as a popular hairstylist in San Francisco. Eventually she became a Toastmaster, a National Speakers Association Hall of Fame speaker, an executive speech coach, an author and a sales-presentation trainer. Fripp is the keynote speaker for Toastmas¬ters' 2015 International Convention in Las Vegas this August.
She advises speakers to "Get your content together, and focus on your premise or big idea, central theme, or dominant thought. Then structure your presentation to prove your premise, or sell the big idea. Your structure is the skeleton under the flesh of your words."
Follow Fripp's blog to gather additional tips from her and her expert friends. You can also find her at www.FrippVT.com, a site about her interactive, self-paced, web-based training. "My presentation skills-training is available 24/7," she says. "Perfect for Toastmasters the world over."
Andrew Dlugan, ACG, CL | http://sixminutes.dlugan.com
Andrew Dlugan jam-packs a great deal of public-speaking topics into his blog. With 20 years of related experience (teaching courses, delivering keynotes and seminars, coaching speakers and emceeing events), Dlugan has a strong foundation of knowledge in leadership and communication.
"I am passionate about the power of effective communication," he writes, and his website reflects that passion. Tabs lining the top of his site range from "Speech Writing" and "Speaker Habits" to "PowerPoint and Visuals." He has something there for commu¬nicators of any experience level.
Dlugan, a member of the Macdonald Dettwiler & Associates Toastmasters club in Richmond, British Columbia, Canada, who has won a district-level Evaluation Speech Contest, not only writes informative articles from his own perspective, but includes articles from guest authors as well. He also features a number of articles specifically tailored to Toastmasters.
Nick Morgan | www.publicwords.com/
Nick Morgan's blog Public Words focuses on three main areas: "The techniques of public speaking—both content and deliv¬ery—the business of professional speaking (how you get ahead, get gigs and manage your business), and the neuroscience behind com¬municating, especially in presentations."
Morgan has given speeches around the world on his methods for effective communication, which involve taking his audience on a "decision-making journey." He recommends connecting with the audience and changing their ways of thinking through steps that answer the question, "What is the problem the audience has for which my information is the solution?" Morgan has written speeches for CEOs and presidents, and has coached people to deliver TED Talks. He says connecting with audi¬ences involves universal principles. "Much of what we're learning these days about communication is applicable worldwide. Cultural differences are important, but the neuroscience is human-centric, not culture-centric, so it applies just about everywhere."
Ian Griffin, ACS | www.exec-comms.com/blog/
When giving a speech, freelance speechwriter Ian Griffin engages his audience with compelling content—and he teaches his blog followers to do the same.
"Apart from my own quirky postings—e.g., the musings of an Englishman in America and the varieties of cross-cultural com¬munications I observe—I'd say the intent of my blog is to be a focus and forum for professional speaking," Griffin says.
He has more than 20 years of speechwriting experience in the high-tech industry and is the owner of Executive Commu¬nications. Griffin has worked in the corporate communications department at Cisco, Hewlett-Packard and Sun Microsystems.
With posts like "Changing the Corporate Conversation" and "Podcasting Comes of Age," Griffin's blog is authentic and timely. He also invites other experts in his field to be guest bloggers. "I cast a wide net in terms of my content," he says.
Denise Graveline | www.eloquentwoman.blogspot.com
Denise Graveline has coached and trained thousands of people—from CEOs, public officials and scientists to novice public speakers—to give smarter presentations, translate tech¬nical topics to reach public audiences effectively, and deliver speeches with impact. As a speaker coach and trainer, she has prepared speakers to testify before the U.S. Congress, appear on national television and deliver industry keynotes and talks featured on the TEDMED stage and TED.com.
On her blog, she draws on her vast professional experience to educate and inform her readers. There is no hidden meaning be¬hind the title of her blog, "The Eloquent Woman." As her website states, she provides "inspiration, ideas and information to help women build public speaking content, confidence and credibility." But her blog is not only for women. While its intent is to "reach that seemingly elusive target women speakers are aiming for," the blog is intended for women and men.
John Zimmer, ACB, ALB | mannerofspeaking.org
Prezi (known for its cloud-based presentation software) recently named John Zimmer's blog Manner of Speaking one of the top 100 presentation resources on the Internet, and one of its top 10 favorites. Zimmer, a member of the International Geneva Toastmasters in Geneva, Switzerland, has 25 years of public speaking experience as well as a background in international relations and law. He has placed first at the district level in seven Toastmasters speech contests.
Zimmer uses personal stories, current events and humor to inform his readers. "I want them to have fun when they visit my blog," he says. "I try to inform readers by drawing on personal experiences, actual speeches and analogies with everyday things." And Zimmer, Canadian-born but living in Switzerland for the past 18 years, recognizes the importance of connecting with international audiences—both verbally and with the written word. "When you are successful, you have done more than deliver a good speech; you have built bridges across cultures," he says. "And that is something we need more of these days.
A version of this article appeared in the July 2015 issue of the Toastmaster magazine.