You Got This Transition!
Consider five leadership tips to help you pass the torch to your successor more effectively.
---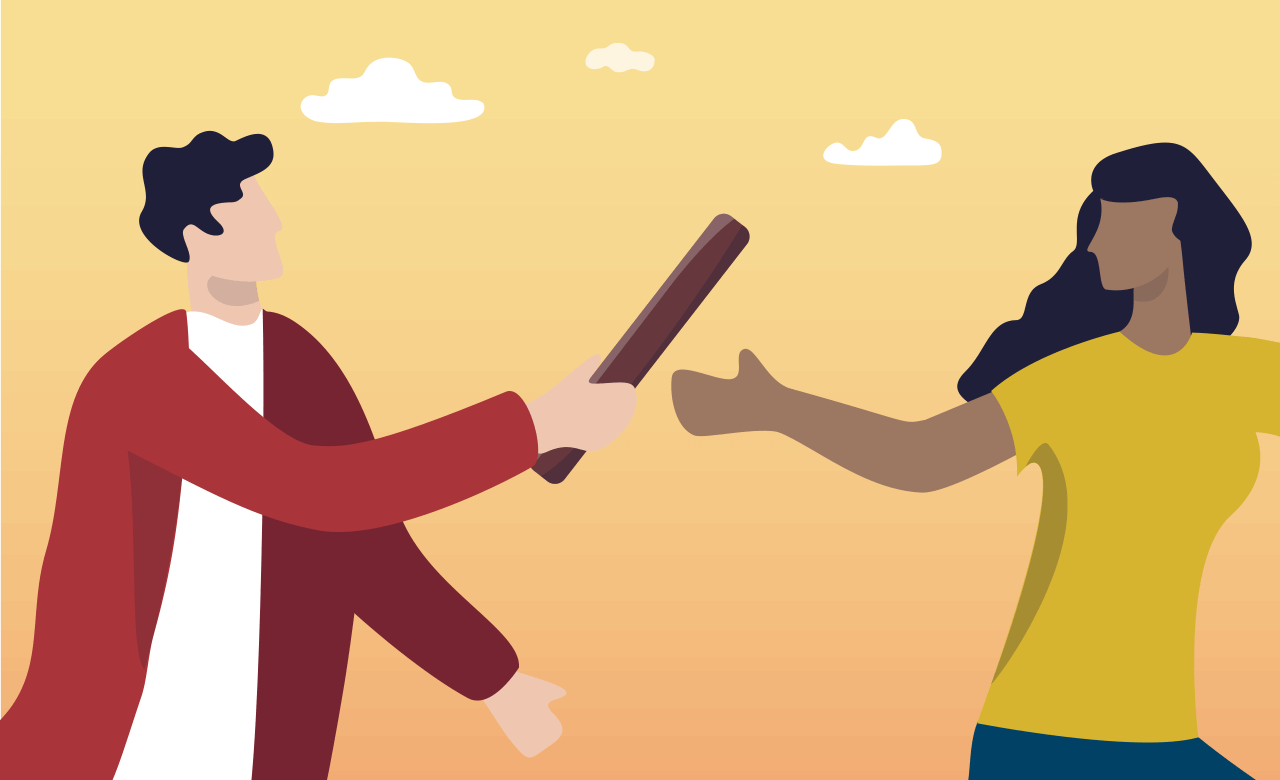 It's leadership transition time, which means it's important for clubs and Districts to preserve their knowledge base and serve their respective clubs and Districts in the most effective way possible. There is Toastmasters protocol for that, such as what is outlined for Districts in Leadership Transition.
But the definition of leadership today has expanded with some new truths that can also be applied to successfully passing the leadership torch:
Incorporate the human conditions of worry, stress, anger, sadness, and burnout. This applies to your successor, as well as to membership. Address these given facts of life with your successor as a way for you to go over duties on a more "real" level and use it as an opportunity to help uplift members in ways like never before.

Foster two-way dialog. Everyone should strive to get to know each other's motivations and life purpose—and how those might best align with the mission and vision of the organization. Leaders can practice creating a two-way dialog that is more coach-like than boss-like.

Regularly include online capabilities. This applies to hybrid meetings and events. Make sure your successor is in favor of hybrid meetings and knows how to bring others up to speed into this necessary way of doing business. Point them in the direction of Hybrid Meetings tools and tips that support the combination of online and in-person learning.

Don't hold yourself up to impossible standards. Recognize that feeling like a fraud in work or leadership is gaining traction as a mental health phenomenon, more commonly known as Imposter Syndrome. This is particularly prevalent when starting new roles or responsibilities. It's best to talk this out with other leaders you respect, a therapist, and potentially with your successor.

Generate an inclusive space. It's good to have the inclusive discussion before you leave. Leaders today need to be very aware of underrepresented demographics on their teams and in their organizations; they should consider how they can create a more supportive environment for everyone. Ask the tough questions and listen—and encourage your successor to do the same.
Additional Resources: