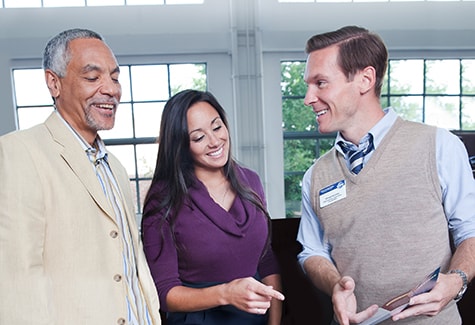 Some of the most famous names in business have sponsored clubs, including AT&T, Bank of America, Chevron, eBay, Google, and Microsoft. Sponsored clubs provide their members with the confidence and communication skills to flourish in their jobs; as members are able to deliver stronger presentations at work, lead more productive staff meetings and relate better with clients and colleagues.
A sponsor typically provides one or more of the following:
Meeting location
Charter fee
New member fee
Membership dues
Incentives for completion of Toastmasters education paths
We have volunteer Toastmasters leaders around the world who will meet with your organization to determine your needs and show you how Toastmasters can help.
For additional assistance, please contact us by email.
A list of corporations currently sponsoring Toastmasters clubs can be requested by emailing Corporate Relations by clicking the link above.
Pay a virtual visit to a Toastmasters club to learn how you can benefit by becoming a member.
Ready to start a new club? It's easier than you think. Find out how.