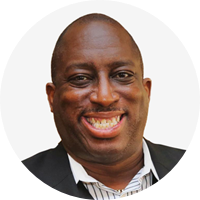 Campbell helps people to successfully embrace change, make more sales, and teaches how to craft winning presentations.
Orlando, Florida, United States • Johnny@TransitionMan.com
Johnny Campbell is a professional speaker from Orlando, Florida. His subject matter expertise includes:
LinkedIn marketing
Managing change
Motivation
Presentation skills
Sales training
Campbell delivers keynotes, workshops, trainings, live seminars, and online webinars for insurance industry professionals, human resource professionals, promotional product professionals, sales professionals, project managers, small business owners, and more.
He is the founder of Rise-Up and Win International, an organization focused on helping individuals develop mental readiness for success. Campbell authored the book, "The Agent of Change," which helps people embrace change. His work provides groups with programs that will help improve performance and provide a higher level of service to their teams, clients, customers, or community.
An Accredited Speaker since 2006, Campbell earned a bachelor of arts degree from Indiana University. He is a member of the American Society for Training and Development. During his 20-plus year career as a professional speaker, he has delivered TEDx talks and appeared on various television programs.
On top of being an Accredited Speaker, Campbell is a Distinguished Toastmaster, the highest level of educational achievement in Toastmasters.
For more information, please visit his personal website.
---