Lark's Golden Nuggets on Leadership
Lark Doley discusses her path to leadership as she rose the ranks to International President.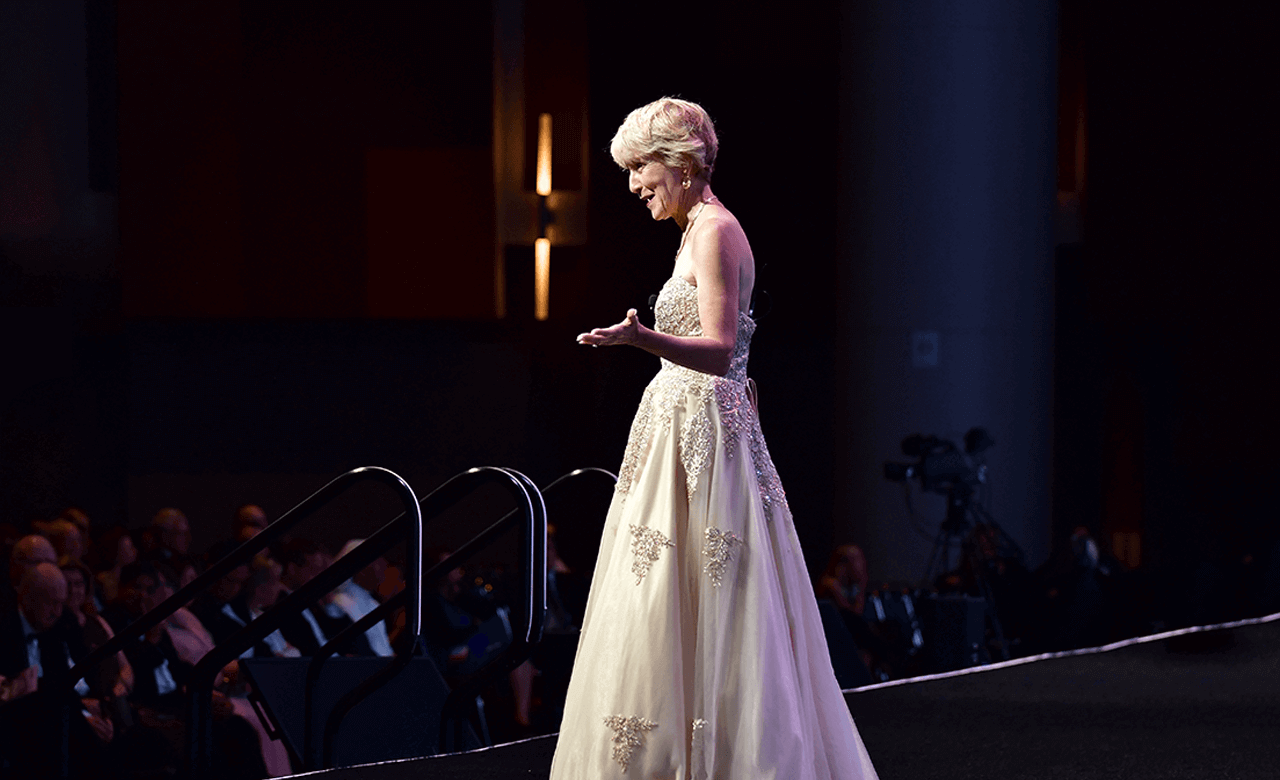 Often when one thinks of a leader, one imagines a person who supports the cast around them. It's easy to forget that leaders need support, too. It's no different for Toastmasters International President Lark Doley, who freely acknowledges the support she has had along (and continuing through) her leadership journey. Here are a few of her supporting words for leaders:
Sometimes, you fail first
If her first forays into Toastmasters were any indication, you would have never thought she would rise to her current role. Lark was invited to her first Toastmasters meeting in the 1980s at Texas Instruments, where she worked at the time. She was called on as a guest for a TableTopics® to speak about a person she didn't even know. "I sat down feeling like a failure," she says. "No one invited me back."
Be inspired to try again
Years later, a member from another club invited Lark to a different Toastmasters meeting, which she declined at first, citing her first experience. She recalls him saying, "If you come to my meeting, I promise no one will call on you to speak. And if anyone does call on you, I'll throw myself on the floor in front of you and not allow you to pass." Lark says she was so amused by the comment that she had to go.
Promote 'please' and 'thank you'
Find your calling
When Lark started out, her goal was to improve her spontaneous speaking skills. But when she married a fellow Toastmaster who was a strong speaker, she decided she didn't want to compete against him. She then shifted her focus to leadership. "In the leadership track I was able to leverage my strengths of organization and professional development," Lark stated
Accept help to rise above a crisis
After the tragic passing of her husband, Lark was devastated. Her ascension up the leadership ranks in Toastmasters looked like it was about to hit a wall. That is, until a fellow Toastmaster offered a helping hand. This support gave Lark the motivation she needed to run for Second Vice President.
Every step along her Toastmasters journey, Lark has found support from those around her. Recently inaugurated as International President, Lark's journey could have ended before it even started. She now leads a team whose goal is to support a network of more than 357,000 members. But, if she didn't have support along the way, Lark would have never become the leader she is today.