Leadership is Calling
Encourage fellow Toastmasters to step into leadership positions; they might find their true purpose.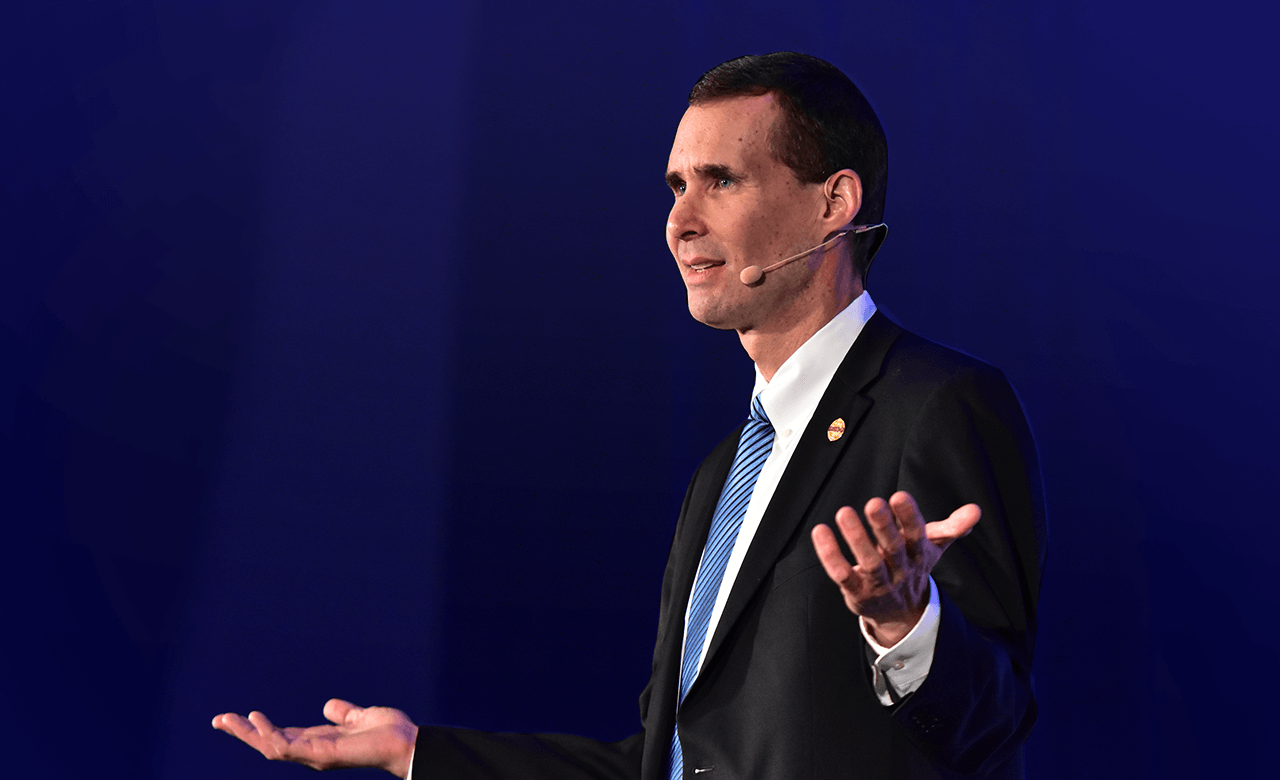 In life, everyone has a unique calling, according to Past International President Michael Notaro. During his presentation at the 88th Annual Toastmasters International Convention, Notaro defines a person's calling as the place where "your great joy meets the world's great need." He stated, "Your calling is the reason why you were born."
If you have already found your purpose, Toastmasters can help you gain valuable leadership experience and the communication skills necessary to make sure your calling becomes a reality.
But what about for those who struggle with feeling lost and not knowing what they are supposed to dedicate their lives to?
Encourage your club members to take on a leadership position if they haven't already. Like Notaro, it could help them find their calling.
And thankfully, they don't have to go at it alone. According to another convention speaker, Lee Rubin, "No one does anything great by themselves." He added, "Those who function at full capacity have arranged, have organized, have built great teams around them."
In Toastmasters, every leadership position serves on a team. Every leader will have fellow members there to support them on their journey as they search for their calling. Remind them that the members of their team want to see them succeed and will be there to support them in their efforts.
Best of all, it could be a team member who helps them find their calling. Toastmasters come from all walks of life. Everyone has a unique background, story, and perspective. The longer they are a Toastmaster and the more leadership positions they fill, the more opportunities they will have to meet new people who can potentially help them towards their purpose.
When you know someone who you think could benefit from serving as a leader in Toastmasters, encourage them to step out of their comfort zone and step up to the opportunity. It may just lead to their reason for being alive.