Let's Get Social
Learn how building a social network can aid your club or district.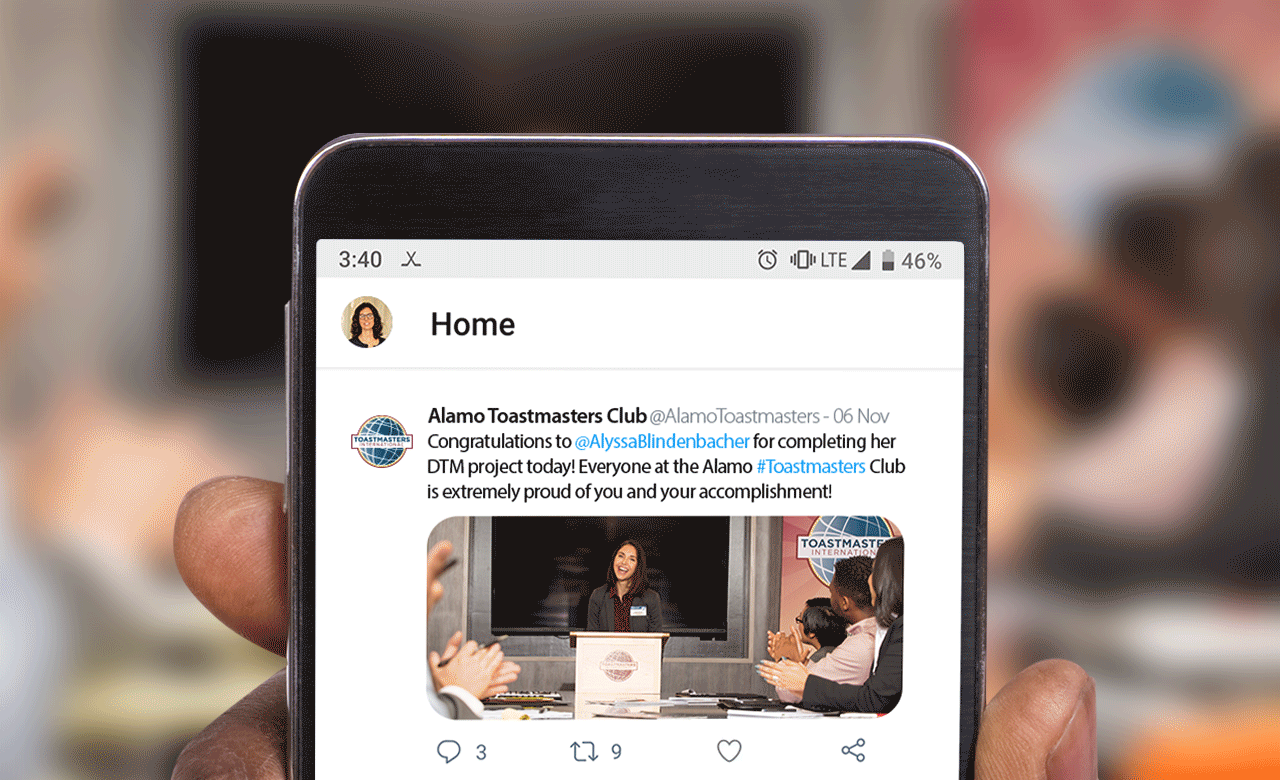 Social media can be a fun way to stay connected with friends and family. However, there's a lot more to it than just pictures of pets and food. It can also be a very useful leadership tool. Here's a few ways to lead your club or district through social media:
Share important updates
Disseminating information can be a difficult task for leaders. Setting up social media accounts for your club or district is a convenient way to share updates with members. Once you create accounts, encourage leaders and members to follow or like the pages. Districts can share news about conferences, while clubs can post about their next meeting and share the agenda.
Help recruit new members
Sharing or directly posting to your personal social media pages is a great way to recruit new members. Creating a video for the #MyWhy campaign, explaining your motivation for joining Toastmasters and how being a member has helped you will likely inspire your friends and family to visit a club.
Another aspect of heart is empathy. "Taking risks is strong, so you need to balance it with empathy. Leaders need to have feelings and respect them and believe in them."
Connect your members
Social media gives members a platform to interact with each other outside of the club. This will often lead to a stronger sense of community and encourage member retention. Members can use social media pages as a place to reach out for help, which includes asking for advice on their current project in Pathways or their next speech. District pages are a great platform for leaders to share best practices for their roles and discuss how to deal with problems they encounter.
Recognize members and leaders
Does a member of your club or district go above and beyond to help others? Recognize their efforts with a thank you on social media. Social networks can be used by leaders to cheer on and rally support for your International Speech Contest contestants. When a member earns an award or honor, social media can be a great way to congratulate them. You can also welcome incoming leaders and thank outgoing leaders with a social media post.
If you are looking for helpful tips for your first foray into social media, check out this guide. Don't forget to use #Toastmasters in your post and always adhere to the brand guidelines when using a Toastmasters-branded social media account.
---