Why You Should Use Video to Promote Your Club or District
Video is the most engaging form of media. Are you using it?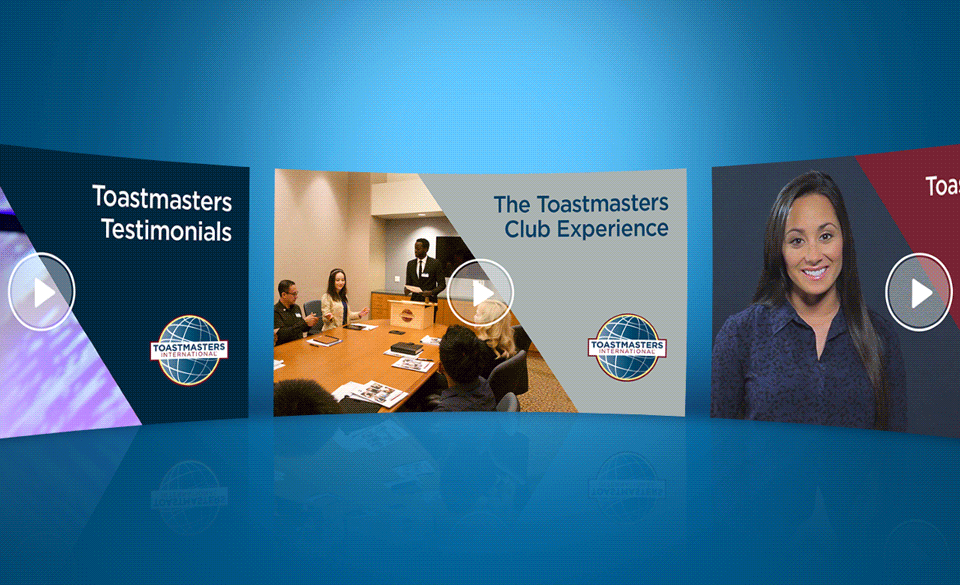 Did you know there are eight billion videos viewed on Facebook every day? That means there are more daily video views than there are people on Earth! It's also projected that this year, nearly 80 percent of all internet traffic will be due to people watching video.
What does this mean? That people watch a lot of video? Correct. It also means that the best way to promote your club or district is with video content. Did you know that Toastmasters has created hours of video designed specifically to promote clubs and districts?
Types of Video Available to You
The videos you'll find in the Toastmasters video library were created to highlight the benefits of membership and solidify our position in the minds of the public as an authority when it comes to communication skills development. These videos include member testimonials, a club meeting demonstration, speaking tips and more. Once you choose the video that is right for your needs, the next step is selecting the best way to share it with your target audience.
Sharing on Social Media
In order to share a video, make sure you are on the YouTube page of the video you've chosen. Next, click the Share button located beneath the video, and copy the link that appears (please note: if you would like to share the video on your club or district website, use the embed option that pops up). Finally, paste the link into your social media post and you are ready publish it on your feed.
Sharing at Events
Events are another great opportunity to promote your club or district or educate your audience on the benefits of Toastmasters using video content. So the next time you are hosting an open house, district conference, club anniversary celebration or other event, take advantage of your captive audience and show them a video that will help reinforce the message you want communicate.
Additional Resources: