Don't Stress Over Holiday Networking
Set an example on how to handle the most mingling time of year.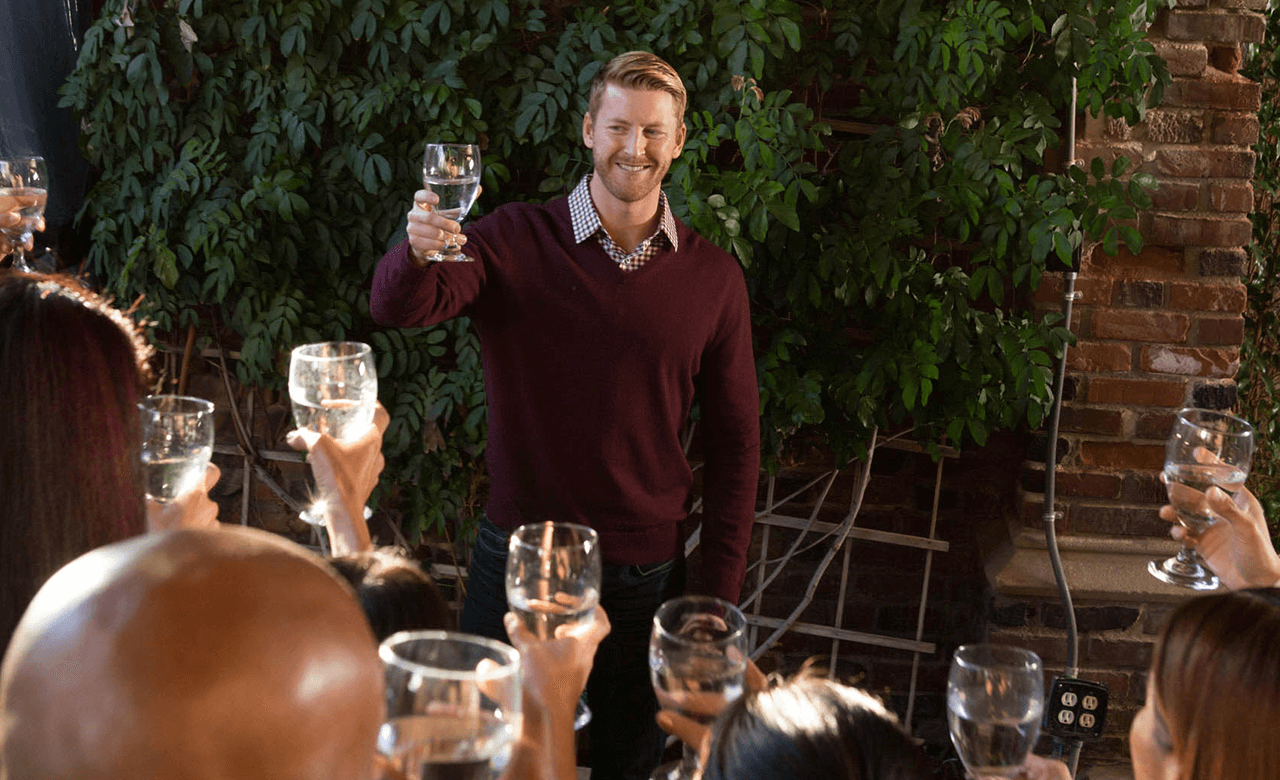 It's that wonderful time of year when mingling is inevitable; are you ready for holiday networking? Whether you dread it or love it, seasonal interaction can be managed, not just for survival, but for fun. Being prepared with these 10 tips will help get you there, and maybe raise the bar for others who look to you for leadership, even in festivity:
Practice your one-minute elevator pitch regarding your career and/or Toastmasters. While it's good to know three- and five-minute pitches for other events and circumstances, holiday events call for short, sweet descriptors.
Introduce people you know to one other. People appreciate it when you do the networking for them. You will become known as someone who is well-connected and gets things done.
Pay attention to people standing solo and introduce yourself to them. Ask them open-ended questions to get them engaged.
Consider volunteering for a networking event, rather than just attending. If you're on the organizing team or help check people in, you have a role to play that will help you to interact with new people. People are also more likely to come to you as someone who is working the event.
Stay away from controversial topics like politics and religion. Both cause polarized responses and heated debate. If they come up, try to change the subject diplomatically.
Stick to topics that get people to talk about what they know—asking about their hometown attractions is a great conversation starter. So is asking about favorite holiday destinations or holiday traditions. Remember, to be interesting, you must be interested.
Keep your hand-shaking hand available, which typically means holding a drink glass and napkin—or small plate of food and napkin—not both, in the other hand. Keep your phone on vibrate and out of sight.
Give yourself a measurable goal for the event before leaving, such as talking to three new people or finding one person from your industry or finding a prospective Toastmasters member.
Exit gracefully. If you must end a chat because of a controversial topic, or you are simply wanting to move on, do it politely. "It's been great chatting, please excuse me," is appropriate. "Nice meeting you," is another graceful exit line.
Savor the moments of merriment and good cheer. Let yourself enjoy meeting new people—and learning new things about people you know—at the time of year when most are in a festive mood.
Additional Resources:
Your Survival Guide to Holiday Networking
Tips for Surviving Awkward Holiday Party Talk
Mastering Small Talk
Master the Toast
---