Resiliency in the New Reality
These are the times that test true leaders; it's up to you to adjust and bounce back, taking your team with you.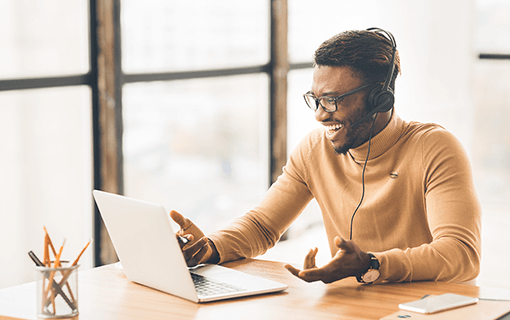 In these unprecedented times, there's no question that a new reality is in play—but so is a new resiliency.
Are you ready to take on the true test of leadership? Adjust to what is happening and pull your team up with you. Hone the attributes of a resilient leader who can be counted on for great adaptations:
1. Build trust.
In times of change or crisis, your team is looking to you to guide them—but not with false hope or promises. You can gain their trust with realistic, positive statements that you truly believe.
2. Communicate powerfully.
Let your team know about change as soon as a decision is made. Resilient leaders signal well and often to their team; they put their intentions out in the open and relay that "we are wading through this together." Frequent, effective communication helps others understand the changes, expectations, and new directions with the least amount of stress and resistance.
3. Champion connections.
Seizing networking opportunities is a strong quality of effective leaders, especially now that the need for social connection is so crucial. As a resilient leader of Toastmasters, you can guide others to making online networking a lifeline. With virtual meetings quickly becoming the norm worldwide, it's the perfect time to lead members to meet online. You can be on the forefront of championing these connections, as the relevancy of Toastmasters rises.
4. Manage emotions.
Rather than hiding emotions, resilient leaders know how to experience and manage them. Some people say that suppressing what you feel is the best approach when you're going through tough times, but it's just the opposite—suppressing your emotions can backfire. It's more realistic and effective for leaders to connect with their emotions and self-awareness, allowing some human trait to come through to their team. Managing emotions does not mean burying them.
5. Pump up positivity.
Resilient leaders can push past negativity and dig deeper for positivity, especially in times of true crisis. This is the time to deliver solutions for the short- and long-term. Even if these strategies must be adjusted along the way, the better future should be the focus, not the current catastrophe.
---
Additional resources