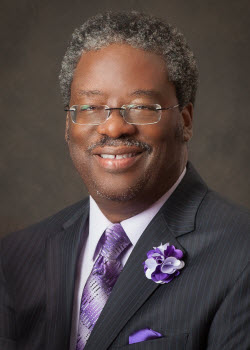 Candidate's Office: International Director
Region Number: 7
Toastmasters member since: 2013
Education: Information Systems - Rochester Institute of Technology; Business Administration - St. Edwards University; Project Management - George Washington University
Employer and/or position: Entrepreneur and business owner
Served as District Director of District number: 37
Term of service: 2019-2020
In term as District Director, District achieved: Not Distinguished
Website: elmer4id.com
Toastmasters offices held and terms of service (international and regional level):
2019-2020 District Director
2018-2019 Program Quality Director
2017-2018 Club Growth Director
2016-2017 Division Director
2015-2016 Area Director
Toastmasters honors and recognition (international level):
2018-2019 Excellence in Program Quality
2018 2nd DTM Award
2017-2018 Distinguished District
2017-2018 Excellence in Club Growth
2016-2017 President's Distinguished Division
2016 1st DTM Award
2015-2016 District Toastmaster of the Year
2015-2016 President's Distinguished Club President
2015-2016 Select Distinguished Area
Relevant work experience and how it relates to Toastmasters and your role as a Board Member:
Building and leading high performance, diverse and multicultural teams started with my corporate experience at IBM. As a product planner and later, a middle manager, I have traveled to and worked with teams in Canada, Italy, Sweden, Denmark, England and the United States. I created a culture of inclusion and teamwork which was a key to product success in the market.
The leadership training received over my IBM career put a very high value on embracing diversity as a critical part of teambuilding. In fact, IBM's basic beliefs of respect for the individual, customer service and pursuit of excellence were a near perfect match with Toastmasters' core values. Additional skills I will bring as a board member would be critical thinking, staying calm under pressure and crisis management.
Today, as an entrepreneur, I currently own and manage a technology company that relies on building trust and providing leading edge consulting and technology solutions to small and medium businesses. This experience has helped me see and capitalize on market trends in order to stay competitive. I will bring experience in strategic planning to the board.
What experience do you have in strategic planning?
Highlights of my Toastmasters District leadership experience include being one of the district leaders on the District Reformation Committee. The committee produced a comprehensive three-year plan for splitting District 37 into two districts. The plan was approved by the Toastmasters Board of Directors. It was my honor to guide the district, following this reformation plan, as Club Growth Director, Program Quality Director and as District Director of one of the largest districts in Toastmasters immediately prior to reformation.
As owner of a technology company, I now work with other business executives to create strategic information technology plans. This includes areas such as information security, asset security, business continuity, and employee information policy.
While a Product Planner at IBM, I had responsibility for producing the service plans for several critical products during the product development phase. The service plans were later implemented by IBM branch offices worldwide.
What experience do you have in the area of finance?
The District started the 2019-2020 year with a significant reserve shortfall. As the incoming 2019-2020 District Director I took the lead by making District finance a top priority. The result was the district leadership team successfully turned a deficit into a healthy district reserve. This was critical as it provided a solid financial position for the 2020-2021 program year for two new districts following reformation.
As a technology business owner, my company provides consulting and information technology services to small and medium businesses, I am not only responsible for my company's finances, but the IT budgets of several companies. Annual budgets range from 10K to 200K.
During my career at IBM I was responsible for a 1 million-dollar department budget. When promoted to program manager, the scope of my responsibilities included a 5 million-dollar annual budget. As middle manager my budget responsibility grew to approximately 10 million-dollars. Each year, I was able end the fiscal year with a balanced budget.
What experience do you have in developing policies?
With a focus on the Toastmasters brand, the role as Club Growth Director gave me an opportunity to improve the guest experience at clubs. I created and implemented a district-wide Guest Welcome Packet program. I developed policies and procedures for clubs on becoming part of the Guest Welcome Kit program and the support the district would provide to support clubs who participated. Guest Welcome packets were provided at no cost to District 37 clubs which provided a consistent guest Toastmasters brand experience.
As a Division Director, I saw an opportunity to greatly improve the member experience at district events. I stepped up to the challenge and developed a complete set of policies, procedures and training to provide professional level audio / visual programming at district events. The result was a superior member experience at events and a significant expense reduction from hiring contractors.
As a technology business owner, I work with other companies to help their management teams develop and align information security policies to their business and compliance needs. Area of focus include physical security, information security, business continuity and employee practices.
As middle manager at IBM, a significant part of my responsibilities included leading a department that created product service and support policies. Frequent review, approval and implementation of business policies were required.
What lessons did you learn from previous leadership positions?
Lessons learned are to empower individuals and teams with the resources required to be successful. Perhaps the most important lesson I've taken to heart is to be a voice for those who do not have a voice. Leadership demands that when one sees an injustice, a leader must say or do something. Another leadership lesson learned is to quickly address problems that could impact the success of the individual, the team, the project or the organization. Problems seldom get better if not addressed. As a leader it is important to create a clear vision of success and clearly communicate expectations. A leader looks for opportunities to grow future leaders by connecting, inspiring and mentoring.
What experience and key strengths would you bring to the Board of Directors?
I bring more than 25 years of experience working both at a large Fortune 500 company as well as an entrepreneur. I bring the successes I have had working with diverse teams of talented professionals.
My key strength is to approach each opportunity in a way to maximum the talents of each person on the team. I keep focus on the goals of the organization and minimize distractions. I bring skills on how to use technology to solve business problems. I bring project management skills on utilizing resources efficiently to accomplish goals of the organization.
As a Toastmasters board member, I will ask questions to gain understanding and tap into the diverse experience of others to help guide challenges into opportunities and empower teams and individuals to achieve their personal and Toastmasters goals.
Why do you want to serve as an International Officer/Director?
Simply put, there is no organization like Toastmasters. Toastmasters has helped me grow and mature even more as a leader. I have been able to look back over each leadership role I have had in Toastmasters and have been able to make a contribution due to my skills and experience. I am confident I can contribute at the International level and be part of the success Toastmasters will have on our future leaders.
What volunteer experience do you have outside of Toastmasters?
I have been a volunteer working with Kramden Institute, an organization who obtains and refurbishes computers for children and families who have very limited financial resources.
In addition to my world-wide responsibilities at IBM, I was a charter member of an employee diversity network group at the largest IBM location serving as finance manager and event planner for several years.
Have you worked with other Boards of Directors outside of Toastmasters? If so, describe your experience.
Yes. My experience includes traveling with the Goodwill Foundation (GCF) Board of Directors evaluating the technology purchased by organizations in Medellin, Columbia; Bogotá, Columbia; and Cusco, Peru.
I am currently working with the board of one of the largest chapters of Big Brothers Big Sisters to upgrade their investment in technology and information security.
In your opinion, what are Toastmasters International's major objectives and how would you work to achieve them?
Recruiting younger members to serve as current and future leaders while leveraging the vast experience of seasoned members.
Work to create the environment and culture to help our younger members to be engaged and accept leadership roles at the club and district level
Target well-defined mentoring opportunities from experienced leaders to young members displaying an interest and potential for leadership roles.
We must actively promote younger members to accept leadership roles and invite experienced leaders to help mentor them. I would like to see our mentor program evolve to include leadership skills along with mentoring new members. We should highlight the value that comes with experience in leadership.
Additional information about candidate:
I was 2019-2020 District Director for the 7th largest District in Toastmasters and led the district successfully to reformation into two new Districts (37 & 117) beginning with the 2020-2021 program year.
As 2017-2018 District Club Growth Director, I was able to lead the district in starting 21 new clubs.
I am a certified Project Management Professional (PMP) and a member in good standing with the Project Management Institute (PMI).
---