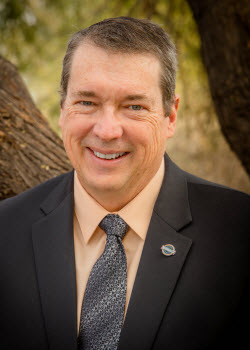 Candidate's Office: International Director
Region Number: 3
Toastmasters member since: 1992
Education: Chubb Institute for Computer Technology, 1983
Employer and/or position: IT Engineer, CSAA Insurance Group (AAA Insurance)
Served as District Director of District number: 3
Term of service: 2018-2019
In term as District Director, District achieved: Not Distinguished
Website: mholian4id.com
Toastmasters offices held and terms of service (international and regional level):
2012-2013 Area Director
2016-2017 Division Director
2017-2018 Club Growth Director
2018-2019 District Director
Toastmasters honors and recognition (international level):
2016-2017 President's Distinguished Division Director
2018-2019 Excellence in Program Quality
Relevant work experience and how it relates to Toastmasters and your role as a Board Member:
Having spent my entire career in Information Technology, I have made it my life's work to listen to people's challenges and try to deliver strategies that help meet their needs. There have been two significant branches of my career, one into Organizational Change Management and another into Customer Service, both which have strengthened my ability to assess a challenge while considering the full ramifications of providing a solution, from design to realization, while at the same time considering how the solution impacts people. I believe these experiences will help me when deliberating as a member of the board.
What experience do you have in strategic planning?
Strategic planning is an integral component of my daily role in my professional career. In my role at CSAA, I lead a governance organization which meets regularly to review the current utilization of Agile tools and practices, and outline strategies to deliver improved solutions with greater efficiency. This has resulted in the organization to developing a more consistent approach to their Information Technology, and helped the company become more Agile.
In my role as General Manager of a Customer Service organization, I participated in planning and implementing a strategy to diversify our product offering from a niche product offering into a full range of food service offerings, increasing company revenues over ten-fold.
What experience do you have in the area of finance?
Throughout my career I have participated in the planning of project related and annual budgets, resources, logistic and infrastructure considerations.
What has been more challenging professionally has been the re-planning of strategies when economies change, and hard choices have to be made as to how to proceed effectively while still working within corporate or regulatory guidelines.
What experience do you have in developing policies?
I have extensive experience in developing policies; from employee policies to those that specify how a tool or application will be used. My policy development experience has improved over time by listening to global feedback to better understand how policies may be impacted to various cultural norms and local regulations, and by incorporating all of these considerations, delivering a final product that is more complete and effective.
What lessons did you learn from previous leadership positions?
I have learned that leadership has little to do with the implementation of my vision. While having a vision and plan are important, fully understanding the impact and considering the opinions of others is an important asset. This means allowing myself to be surprised by allowing other ideas to be played out and to make sure that learnings of the success or failure of those ideas are captured and implemented as we move forward. Leadership also includes making the hard decisions of knowing when to stand on your opinions and when to allow others to proceed, in spite of your doubts. Most of all, I have found that standing by the values of Integrity, Respect, Service and Excellence provide the clearest set of guidelines in decision and policy making.
What experience and key strengths would you bring to the Board of Directors?
My experience with adversity is what has created the most personal growth in my life. I have worked to improve my Emotional Intelligence over time and consider every situation before acting. When confronted with a crisis situation, I try to eliminate the emotional reaction and focus on identifying the true source of the crisis and determine the best remediation. After the crisis has passed, I try to reconstruct the root cause and develop remedies to prevent the situation from occurring again. I feel I can bring this to the Board of Directors by looking at current challenges and finding new opportunities to improve the Toastmasters brand and help achieve it's purpose of making effective oral communication a worldwide reality.
Why do you want to serve as an International Officer/Director?
Toastmasters has had a significant impact on my life, I am a true believer that it offers the capability to help people better understand each other. I would like to serve as an International Director to try to expand the successes that Toastmasters deliver to people who need that understanding.
I also expect to continue to grow and learn as part of this experience, and I feel I can incorporate that experience in helping Toastmasters thrive and deliver on its mission to empower individuals to become more effective communicators and leaders.
What volunteer experience do you have outside of Toastmasters?
I have actively volunteered in my community, working with food banks, the Special Olympics, the Crayon Initiative, St. Baldricks, and the Thunderbirds (a local charitable organization in Phoenix). I have been most active with Junior Achievement, and serve as the event coordinator for my employer to organize group events to teach finance and fiscal responsibility to children.
Have you worked with other Boards of Directors outside of Toastmasters? If so, describe your experience.
I have led boards to govern the direction and standardization of processes and tools throughout my career, with fiduciary responsibility for the application and management of solutions to improve the efficacy of the workforce at my current employer. I have also worked to organize fundraising events in support of Children's Cancer research through the St. Baldrick's organization.
In your opinion, what are Toastmasters International's major objectives and how would you work to achieve them?
I believe can continue to work to achieve Toastmasters Envisioned Future to be the first choice provider of high-value, experiential communication and leadership skills. We have the capability to build these skills in those who seek us out, but we also need to find ways to reach out to people who need to attain these goals but do not exhibit the desire or energy to find us on their own. I would like to find ways to appeal to more people to take control of their own personal growth and become future leaders.
Additional information about candidate:
I joined Toastmasters in 1992 with a specific objective: to prepare for a conference presentation. It's thirty years later, and I still need Toastmasters to help me refine my skills.
Along this journey, I have made countless friends from across the world who have enriched my life and given me strength to overcome life's challenges. My experience in Toastmasters, particularly in serving in leadership, has made me a better employee, a better parent, and a better person. This organization has given me so much, it is an honor to serve.
I live in Chandler, Arizona, with my wife and two children, and my older daughter lives in Tyler, Texas. I enjoy golf when I can find the time, and I'm surviving the pandemic we are currently facing by taking nightly walks and meeting friends through our Toastmasters meetings on Zoom.
---