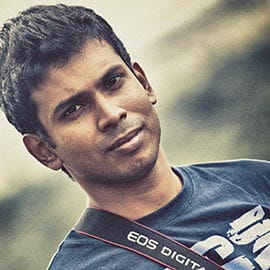 Region 13 Learning Master
What is your favorite Toastmasters experience?
"Delivering my first speech in CC manual has been memorable. Putting lots of effort and creativity to make a lasting first impression, then to deliver it only to realize the hidden skills I had and being elated after delivering made it so."
Length of time as a Toastmaster: Six months to one year
Highest position held: Club officer
Highest education awards earned: Competent Communicator
What is your area of expertise? How does your personal and professional experience relate to your Learning Master role? A web savvy engineer who enjoys trying new things and networking with people. Analytical skills and ability to think logically helps me along with the trait of smooth communication to put my maximum output towards learning masters role.