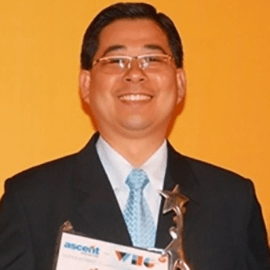 Region 14 Learning Master
What is your favorite Toastmasters experience?
"My best experience being a toastmasters is because I have gained confidence to speak on any platform, size or avenue does not matter anymore. Toastmasters has built my self confidence and leadership as Professional Coach & Facilitator."
Length of time as a Toastmaster: More than five years, less than 10 years
Highest position held: Area governor
Highest education awards earned: Advanced Communicator Bronze, Advanced Leader Silver
What is your area of expertise? How does your personal and professional experience relate to your Learning Master role? I am Certified Performance Coach and facilitator, my involvement in people development has given me the right to comments and feedback for further improvement of all toastmasters.