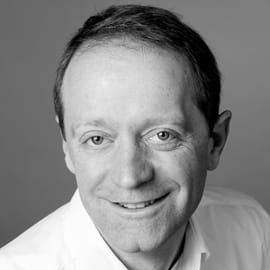 Region 11 Learning Master
What is your favorite Toastmasters experience?
"There are many favorites. A real breakthrough has been my first vivid and really enthusiastic oral presentation on a scientific conference. This paved my way to receive an invitation as keynote speaker. Within Toastmasters I enjoy the positive atmosphere and constant exchange of ideas. I feel enriched by being an active mentor and mentee with many open-minded people. This is still is the most underestimated, yet most fruitful contribution in the leadership program."
Length of time as a Toastmaster: More than five years, less than 10 years
Highest position held: Club Officer
Highest education awards earned: Advanced Communicator Gold, Advanced Leader Bronze
What is your area of expertise? How does your personal and professional experience relate to your Learning Master role? I am a professional researcher in Soil Geography and committed to studies in past climate changes and sustainable land management. As Lecturer for undergraduate students I created an interactive teaching and learning environment. This experience is key to my interest in the Learning Master program. I found my passion to public speaking through both my lectures and my Toastmasters membership. I recently started my second career as Consultant and Trainer for presentations.