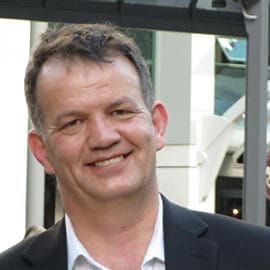 Region 12 Learning Master
What is your favorite Toastmasters experience?
"Seeing people develop and grow exponentially in both the communication and leadership tracks. Running speechcraft courses, mentoring people to help them achieve their goals, and taking leadership roles, particularly at District Officer level."
Length of time as a Toastmaster: More than five years, less than 10 years
Highest position held: Division governor
Highest education awards earned: Distinguished Toastmaster
What is your area of expertise? How does your personal and professional experience relate to your Learning Master role? My expertise is in training, coaching & helping others gain the benefits of improved confidence, communication, & leadership skills. As a corporate trainer & DTM, I've developed a deep understanding of needs of a wide range of members and public.