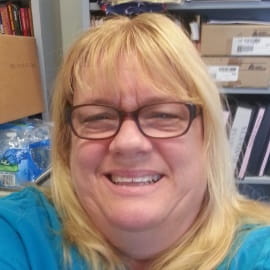 Region 1 Learning Master
What is your favorite Toastmasters experience?
"I like competing. I believe it gives us an edge as speakers because it allows us to speak in front of people we don't know."
Length of time as a Toastmaster: More than one year, less than five years
Highest position held: Club officer
Highest education awards earned: Advanced Communicator Bronze, Advanced Leader Silver
What is your area of expertise? How does your personal and professional experience relate to your Learning Master role? I do staff development and training. I have a background in design and implementation. I have the ability to read my students and determine the type of training they need. I can implement training that satisfies the 3 types of learners, kinesthetic, audio, and visual. I also have worked with my employer to implement a change in evaluation procedures by assisting in training over 5000 employees in the new procedure. Our group was responsible for training over 15,000 total.