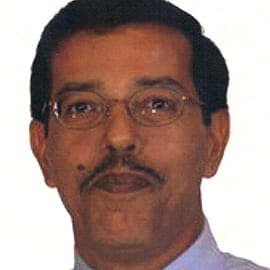 Region 9 Learning Master
What is your favorite Toastmasters experience?
"Attending and volunteering at the 2011 and 2012 Toastmasters International Conventions. It was really a very rewarding experience to see so many people working tirelessly to make the convention successful. The most important thing was, all of them were volunteers. I felt myself lucky to be part of that group."

Length of time as a Toastmaster: More than one year, less than five years

Highest position held: Area governor

Highest education awards earned: Competent Communicator, Competent Leader

What is your area of expertise? How does your personal and professional experience relate to your Learning Master role? Project Management – Of all the basic project management principles, Planning, Communication and Implementation play a vital role in success of a project. At work, we have implemented quite a few very successful projects involving 15000 plus users. They were possible due to proper project planning from beginning to the end. With Proper planning half battle is own no matter how much time and energy were spent.