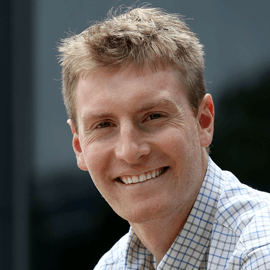 Member Spotlight: Rising to the Challenge
My Club
Avon Club
Club Number:

00003514
Location:

Christchurch, NEW ZEALAND, New Zealand, District: 72
Meeting Time:

2nd, 3rd, 4th & 5th Tuesdays 7:30 pm
"Being a member has not only helped me become a better oral communicator in presentations and interviews, but also to communicate better in written reports."
Journey Highlights:
Competing in the International Speech Contest up to the division level.
Giving my 10th Competent Communication speech during an open house with a particularly large audience.
Helping my first club grow when I was president and then vice president education.
I joined Toastmasters for the reasons most people do—to gain confidence and improve my speaking skills. The main difference is that I have a stutter, so a place with a positive atmosphere and good feedback was particularly important to me. In 2010, I joined a Toastmasters club called U-Can-Speak at my school, the University of Canterbury, and eventually became president. Once I started my career at Trimble [an international technology company], I switched to the Avon Club.
Since joining Toastmasters, my stutter has steadily become less of a factor in my life. My job as a user experience analyst involves interviewing people who use products and asking what they like or don't like about them. This is something I would have never done without the communication skills I gained through Toastmasters. Being a member has not only helped me become a better oral communicator in presentations and interviews, but also to communicate better in written reports.
I wouldn't claim to have overcome my stutter; it doesn't really work like that. But I can look back and see that there is definitely a big difference in my everyday speech. Today, I feel like my stutter is just something that I deal with like I would anything else. I try to get enough sleep, exercise regularly and try to keep my speech at a level I like.
My advice to others who have trouble speaking would be to practice talking and reading out loud in a place where you feel really comfortable. Learn what good speech feels like and pay attention to what you do physically with your breathing and mouth. Then bring that understanding with you when you are out of your comfort zone.