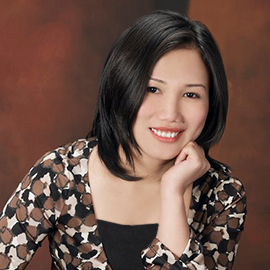 Member Spotlight: The Making of a Leader
"Toastmasters has empowered me by giving me the right tools to grow personally and professionally."
Journey Highlights:
Serving in various leadership positions and forming new clubs
Serving as a mentor to new members
Winning the "Clubs: Show Off Your Brand!" contest in October 2012
I learned about Toastmasters when I met a member at a holiday party who invited me to a club meeting. The club's friendly atmosphere, relaxed setting and supportive members made me want to go back. After attending two more meetings, I decided Toastmasters was something I wanted in my life, and I applied to become a member.
Toastmasters has empowered me by giving me the right tools to grow personally and professionally. I have learned to express myself eloquently, largely due to the positive feedback I have received from fellow club members.
A Toastmasters club is a place where you can be yourself and grow. You can share your stories without the fear of being judged or criticized, and you can grow with the help of like-minded members who are all different in their own way. Our members bond and we have fun in many ways outside of our club meetings: we dine out, go to the movies, spend time at each other's homes, have coffee, or work on a public-speaking exercise.
Remarkably, by becoming a better communicator, I have become a better leader. My manager at work recognized my new communication and leadership skills, which earned me new opportunities in my career. And I realized the importance of paying it forward by serving as a mentor to new members. The joy of seeing my fellow members that I mentor rise to their full potential is second to none!
Today, I feel there is no door I cannot unlock, and no challenge I cannot overcome. I thank Toastmasters for this.