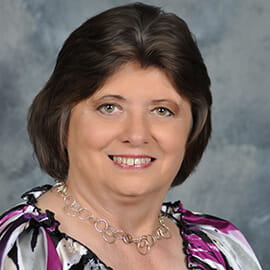 Region 7 Learning Master
What is your favorite Toastmasters experience?
"My favorite Toastmasters experience was when I was District Governor. As District Governor, I visited the clubs in the district to share my learning experiences in Toastmasters and to learn about the member experience."

Length of time as a Toastmaster: More than 10 years

Highest position held: District officer

Highest education awards earned: Distinguished Toastmaster

What is your area of expertise? How does your personal and professional experience relate to your Learning Master role? My personal and professional experience has been a life-long journey of computer science, communications and leadership. My passion for education comes out in my role as Learning Master as I survey the members.