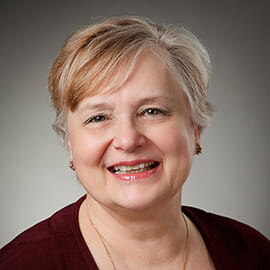 Region 9 Learning Master
What is your favorite Toastmasters experience?
"My greatest experiences in Toastmasters have been associated with coaching and mentoring members. I am thrilled when I see one of my mentees give a speech or presentation of which they are proud. Their accomplishments and successes give me my greatest Toastmaster pleasures!"

Length of time as a Toastmaster: More than five years, less than 10 years

Highest position held: Division governor

Highest education awards earned: DTM

What is your area of expertise? How does your personal and professional experience relate to your Learning Master role? As an educator, I have spent over 30 years working with many non-profit organizations in presenting quality, relevant training programs. Additionally, with a Masters Degree in Organizational Change Management, I have been able to help develop programs for the non-profit organizations in which I have been involved - to help them grow and present greater experiences for their members.