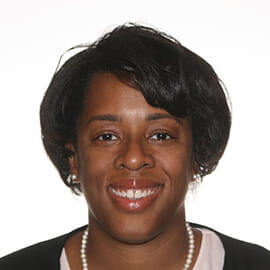 Region 9 Learning Master
What is your favorite Toastmasters experience?
"My favorite Toastmasters experience has been working on the advanced manual "Facilitating Discussion". The projects in this manual are focused on the two main objectives of Toastmasters: improving communication skills and developing leadership abilities. In these speeches, I've served as a workshop leader and moderator, with many other club members joining in as workshop participants and panelists. I experienced a feeling of shared accomplishment working with my home club on these projects."

Length of time as a Toastmaster: More than 10 years

Highest position held: Area governor

Highest education awards earned: Advanced Leader Silver

What is your area of expertise? How does your personal and professional experience relate to your Learning Master role? As an Operations Manager in the business information field, I often write training materials for new projects. Considering different team members' learning styles is a key step in the writing process. Personally, part of my training as a Sunday School teacher involved studying various learning styles, including kinesthetic, visual, and auditory. My goal is to leverage these experiences to help me excel in my Learning Master role.