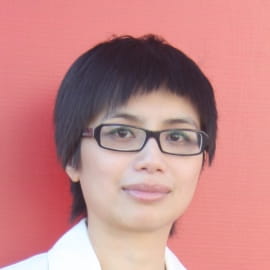 Region 13 Learning Master
What is your favorite Toastmasters experience?
"I enjoy the learning experience with other Toastmasters both in regular meeting and hosting the conference. Everytime when I see members motivated by sincere feedback and encouragement from other members, and get a satisfy smile at the end. That is my reward moments seeing people grow."
Length of time as a Toastmaster: More than 10 years
Highest position held: Division governor
Highest education awards earned: Distinguished Toastmaster
What is your area of expertise? How does your personal and professional experience relate to your Learning Master role? I am an e-magazine user experience director. I am experienced at making educational and information materials intuitive especially modern media like iPad and web. This allows me to understand what are the needs of modern learners.