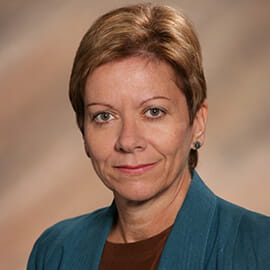 Region 8 Learning Master
What is your favorite Toastmasters experience?
"Mentoring a brand new club and getting to experience a large number of icebreakers gave me a new perspective on finding the nuggets of skill and talent that newcomers can find and build upon-and helped me refine my evaluations."

Length of time as a Toastmaster: More than five years, less than 10 years

Highest position held: Area governor

Highest education awards earned: Distinguished Toastmaster

What is your area of expertise? How does your personal and professional experience relate to your Learning Master role? I am a certified Project Management Professional (PMP) and specialize in process analysis and improvement. I train team members, present detailed information to clients and advise companies on how to optimize their processes to achieve results.