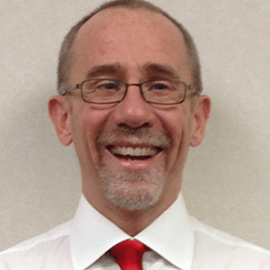 Region 6 Learning Master
What is your favorite Toastmasters experience?
"Overall, the most favorite experience has been the support of membership and the value I get out of each meeting. Seeing the growth of others and hearing their stories is a great motivator for my own self-actualization."

Length of time as a Toastmaster: More than five years, less than 10 years

Highest position held: Club officer

Highest education awards earned: ACB, ALB

What is your area of expertise? How does your personal and professional experience relate to your Learning Master role? My work as an adjunct instructor for a local college is directly related to my Toastmaster experience. As a business instructor, this training has increased my confidence to lead, encourage, give meaningful feedback, and support my students.