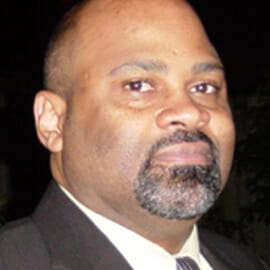 Region 8 Learning Master
What is your favorite Toastmasters experience?
"When I became a Toastmaster I had difficulty in assimilating into the program. I recognized that I needed a mentor and my club had no mentorship program. We were all basically new members feeling our ways around. I realized that what the club needed to be a success was a mentorship program. I took on a personal project and wrote the clubs own mentorship manual. I looked at mentoring as semi-structured guidance whereby one person shares their knowledge, skills and experience to assist others."

Length of time as a Toastmaster: More than five years, less than 10 years

Highest education awards earned: Distinguished Toastmaster

What is your area of expertise? How does your personal and professional experience relate to your Learning Master role? By profession I am a Pharmacist (Doctor of Pharmacy). I also have a background in Public Health (MS Public Health–Epidemiology) and a Doctorate in Natural Medicine. Also I am an InterFaith Minister who is passionate about bringing together and empowering people through the principles of the Oneness Philosophy. From my professional background I have experience in project design such as writing program objectives for specific outcomes and program evaluations.