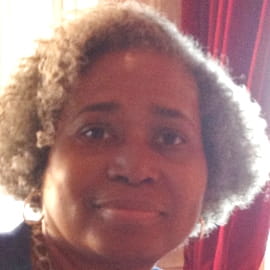 Region 8 Learning Master
What is your favorite Toastmasters experience?
"Mentoring new or experienced Toastmasters and seeing the spark in their eyes when they find their unique message and are able to communicate it in a meaningful way."

Length of time as a Toastmaster: More than one year, less than five years

Highest position held: Area Governor

Highest education awards earned: Distinguished Toastmaster

What is your area of expertise? How does your personal and professional experience relate to your Learning Master role? I specialize in bringing out the creative genius in each individual and incorporating that creativity into their life and business. I am a performing artist and a life/career coach. Serving as a learning master aligns with my professional work as we work to incorporate new elements into the program and stretch ourselves outside our comfort zones.