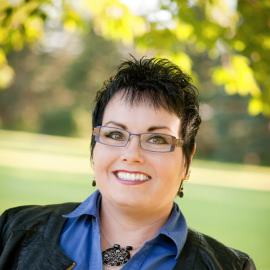 Region 4 Learning Master
What is your favorite Toastmasters experience?
"I was PRO for District 42 last year! I used the experience for my HPL. I learned about planning, choosing a team, leadership, teamwork & persistence when things didn't work out as planned. The best year of my six years in TMs!"

Length of time as a Toastmaster: More than five years, less than 10 years

Highest position held: District officer

Highest education awards earned: Competent Communicator, Advanced Leader Bronze

What is your area of expertise? How does your personal and professional experience relate to your Learning Master role? Networking and communication. I enthusiastically and clearly explain the purpose of the LM role which engages the members in the interview questions. They are excited to be involved in the process.