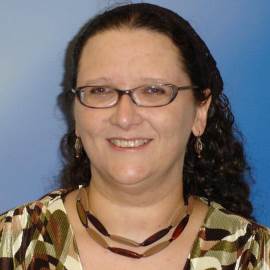 Region 3 Learning Master
What is your favorite Toastmasters experience?
"My favorite experience was the first time I stepped outside of my club into a District Conference. Instead of being overwhelming, it was friendly and energizing. The level of enthusiasm was incredible, and the friendships I made are forever."

Length of time as a Toastmaster: More than five years, less than 10 years

Highest position held: Club officer

Highest education awards earned: Advanced Communicator Silver, Advanced Leader Bronze

What is your area of expertise? How does your personal and professional experience relate to your Learning Master role? I've been in the graphic design field for 17 years. Designers look at all sides of an issue to determine the best way to visually and verbally present the idea, giving the most meaningful and helpful program to the largest audience possible.