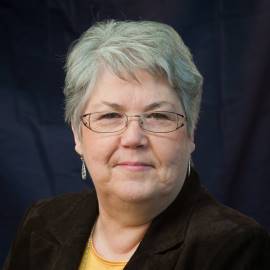 Region 1 Learning Master
What is your favorite Toastmasters experience?
"This past year I competed for the first time in a speech contest, and was able to make it to the district contest. Along the way I learned a lot about fine tuning a speech and enjoyed the encouragement of a mentor."
Length of time as a Toastmaster: More than five years, less than 10 years
Highest position held: Area governor
Highest education awards earned: Distinguished Toastmaster
What is your area of expertise? How does your personal and professional experience relate to your Learning Master role? Graduate course work in curriculum and pedagogy. More than 15 years of experience in teaching and public speaking. Written curriculum for classes I've taught (not published) and adapt others curriculum for particular groups.