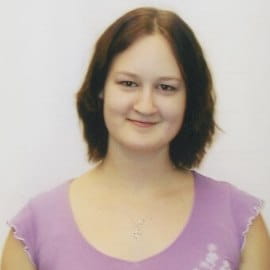 Region 1 Learning Master
What is your favorite Toastmasters experience?
"I love that a long, draining day at work can transformed almost instantly by walking into a Toastmasters event. Being surrounded by those amazing, supportive people is a huge energy boost, and I'm guaranteed to learn something interesting every time. The welcoming and creative environment is what keeps me coming back!"

Length of time as a Toastmaster: More than one year, less than five years

Highest position held: Area governor

Highest education awards earned: Competent Communicator, Competent Leader

What is your area of expertise? How does your personal and professional experience relate to your Learning Master role? I am very passionate about Toastmasters' leadership side. I find mentoring very rewarding, and love evaluations that help the speaker, evaluator and attendees grow. I've helped charter a leadership club, and have been active in District 2 coordinating District-wide training and serving as an Asst. Division Governor & AG.