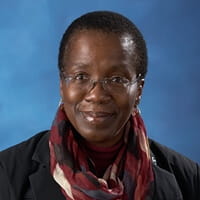 Region 8 Learning Master
What is your favorite Toastmasters experience?
"My favorite Toastmasters experience is giving a speech or an educational program that leaves the audience laughing, learning, and longing for more."
Length of time as a Toastmaster: More than five years, less than 10 years
Highest position held: Area governor
Highest education awards earned: DTM
What is your area of expertise? How does your personal and professional experience relate to your Learning Master role? My areas of expertise and experience include learning, project management, strategic thinking/planning, storytelling, and knowledge management. These areas connect to my Learning Master role by tapping into my passions for learning and sharing knowledge and actionable strategies for lifelong self-development.