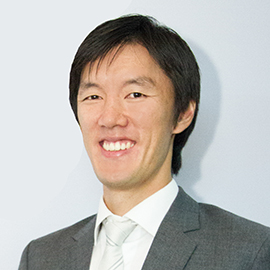 Member Spotlight: A Fresh Voice
"When people laugh, I have more confidence and know that they are listening."
Journey Highlights:
Second-place Winner in the World Championship of Public Speaking (2011, 2014)
Founding President of GEM (Guangzhou Evaluation and Mentoring) Club (2009)
Keynote Speaker at District Conferences - District 89, 85, 76, 20, 93
I joined Toastmasters while I was working at Qantas, Australia's main airline carrier. I remember watching senior managers present to large groups of employees and was in awe of their charisma and ability to motivate us. I figured if I was going to be a CEO one day, I needed to know how to speak like them, and I quickly joined the corporate club at Qantas, Flying Toasters.
I grew up in Australia but moved to China in 2006. My mother tongue was Cantonese and I spent most of my early years speaking that at home. My mum always tells me that one day I came home from school and proclaimed, "I'm not Chinese, I'm Australian! I speak English!" I guess that was the start of my cultural mix-up. On weekends, my dad always took mum and me out to dinner, and he often asked me, "What would you like for dinner?" I always responded "KFC! McDonald's!" Twenty minutes later, I found myself sitting in a Chinese restaurant wondering why my dad even asked for my opinion.
I work in online marketing and lead communications training on the side, and I'd like to try my hand at stand-up comedy one day. When people laugh, I have more confidence and know that they are listening. When I write a speech, I want to make sure people get something out of it—if they don't get a lot out of my message, at least they can get a smile or two.